Houston Real Estate
What It's Like Living in Sienna Plantation, Texas
Known for scenic outdoor spaces, recreational activities, and on-site schools, Sienna Plantation is a master-planned community in Missouri City.
The area, which historically functioned as farmland, has retained its rural roots with nature reserves and vast greenspaces, while proximity to Houston offers urban nightlife and cultural opportunities.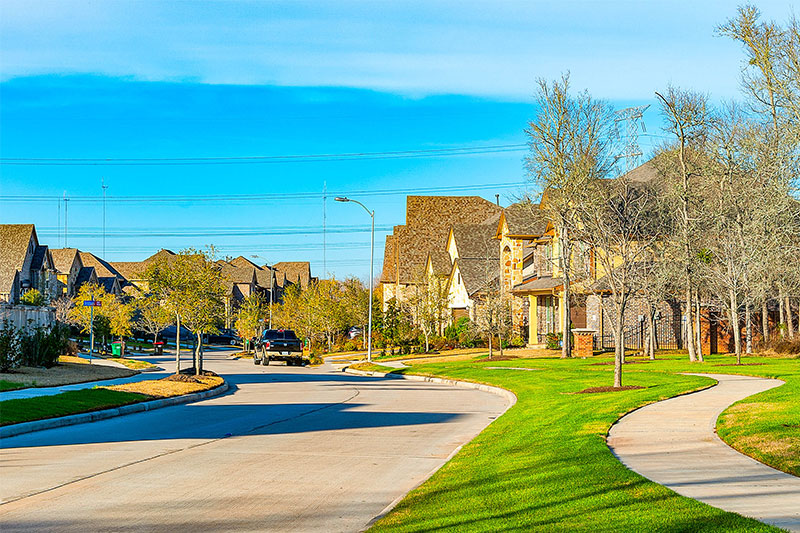 Buying a Home in Sienna Plantation
Sienna Plantation real estate is thriving. The Houston Business Journal reported that Sienna Plantation ranked first for Houston communities with the most home starts. This year, Sienna Plantation saw an impressive 526 new constructions, so homebuyers eyeing the area will have plenty to choose from. In fact, all houses in Sienna Plantation are relatively new; the oldest were built in the 1980s.
The residential community largely features single-family homes designed in the traditional style with brick exteriors and spacious multi-level floor plans as well as Mediterranean style with tiled roofs and shimmering swimming pools.
The median sale price in Sienna Plantation is in the mid $300s, according to Neighborhoods.com data. At an average cost of $124 per square foot, Sienna Plantation is more affordable than most inner-loop neighborhoods which can cost twice as much per square foot. Current prices in Sienna Plantation range between the high $100s and $2.2 million depending on home style, size, and amenities.
Urban Proximity
Sienna Plantation is 30 miles south of Downtown Houston, allowing for convenient work or play excursions into the city. Commuting options include the Fort Bend Parkway, an all-electronic tollway, Highway 288, or vanpools provided by the Metro transit system.
Expect commutes to Downtown to take between 45 minutes and 1 hour during peak travel times. Those working in the Medical District, another major job center, have closer access with commute times hovering around 30 minutes.
Sugar Land, a popular Houston suburb, is also nearby and offers dining and shopping opportunities at the First Colony Mall and the charming Sugar Land Town Square.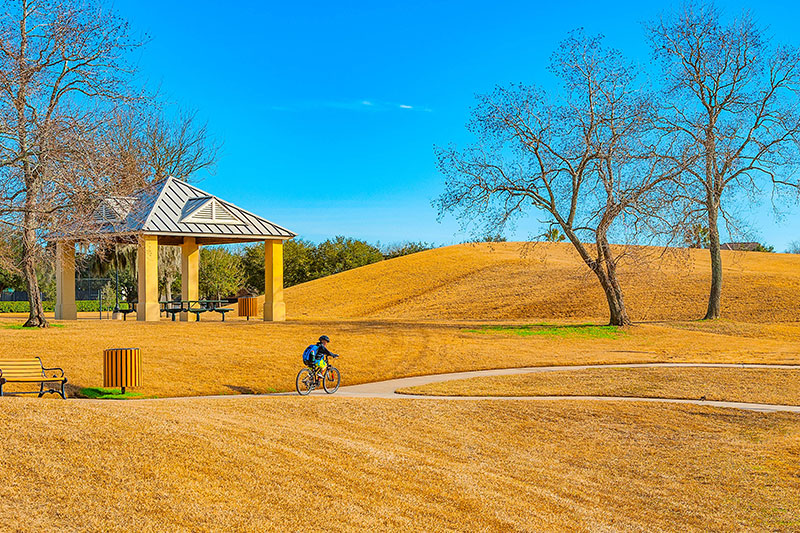 Suburban Tranquility
Sienna Plantation features a natural landscape replete with over 100 acres of lakes, parks, trails, and ample greenspace. The bordering Brazos River provides picturesque places to swim, boat, and fish. The trails along the river are perfect for hiking and biking.
Active community members have plenty of indoor and outdoor recreational opportunities including Camp Sienna with baseball, soccer, sand volleyball, and basketball courts as well as the Sienna Stables, a horse boarding, training, and riding facility.
The recently renovated Brushy Lake Fitness Center located in the village of Shipman's Landing has exercise equipment, a weight room, and group fitness classes for yoga, jazzercise, Zumba, and more.
Sports are a major pastime in Sienna. The Sienna Plantation Golf Club is a popular 18-hole course with a public driving range. And, the Panthers Lacrosse Club is an active youth lacrosse club with over 200 members. Other community sports offerings include tennis, football, soccer, gymnastics, and karate.
Family Appeal
Schools in Sienna Plantation are part of Fort Bend ISD, a desirable school district that was named the National District of Character in 2011. For added convenience, Sienna Plantation has five elementary schools, three middle schools, and one high school all located on-site. Sienna Crossing Elementary and Scanlan Oaks Elementary have perfect scores on GreatSchools while First Colony Middle School has a 9 out of 10 rating.
On hot summer days, families cool off at one of the community's many pools and spas like the Club Sienna Water Park. Toddlers splash in the shallow lagoon while older kids play on the water structures and twisty slides.
Other family activities include the expansive Sienna Branch Library, the second-largest in Fort Bend County, which offers children's programming, storytime, and a public 3D printer. Sienna Plantation has over 20 parks with playgrounds, picnic spots, and splash pads. Also, the Museum District, home to the Houston Zoo and the Houston's Children's Museum, is nearby.
What It's Like to Live Here
Sienna is a vibrant, all-inclusive community with resort style pools, clubs, and recreation centers. The neighborhood embodies suburban convenience, affordability, and family desirability. Though nearly all errands and activities can be accomplished on site, Houston is only a short drive away, giving residents the best of both worlds.
With a population less than 14,000, Sienna has a close-knit, small-town vibe. Holiday celebrations like the annual July 4th concert and fireworks as well as year-round events can turn neighbors into lifelong friends.