5 Los Angeles Neighborhoods That Are Becoming More Pedestrian-Friendly
5 Los Angeles Neighborhoods That Are Becoming More Pedestrian-Friendly
For anyone looking to move to Los Angeles, it's not news that the city is extremely car-centric. While public transportation has been stepping its game up over the past several years, the city is still a ways away from becoming as transit-friendly as New York or San Francisco.
But this doesn't mean that Los Angeles isn't walkable. Although there are commonly known pedestrian-friendly neighborhoods in the city, such as Downtown Los Angeles, Silver Lake, Hollywood, and Los Feliz, other LA communities are starting to give those places a run for their money. Every year, more neighborhoods in the city become more pedestrian-friendly, whether it's with a new street scramble crosswalk, improved bike lanes, or even pedestrian-friendly residential developments.
Here are five LA neighborhoods that are becoming more walkable every day.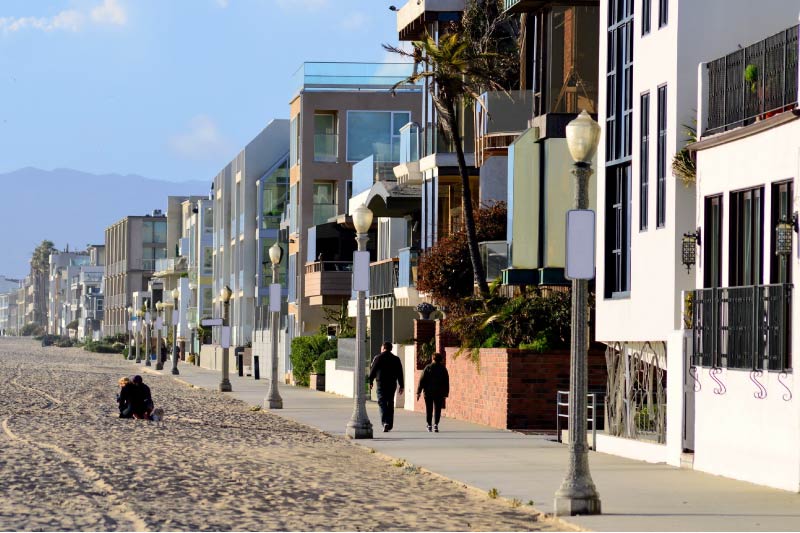 Located in LA's southwest side, Marina del Rey is a seaside neighborhood that has roots dating back over 200 years. The area has encountered so many changes throughout the years that it's difficult to even imagine the time when Marina del Rey was an unwalkable swamp.
Today however, due to new residential and retail developments ushered in by builders such as M.C. Wicks, Louis Mesmer, and Moses Sherman, Marina del Rey has transformed into one of the nation's most upscale and pedestrian-friendly harbor communities. Residents in this neighborhood have access to the newest all-inclusive, mixed-use developments, and they're also conveniently located near several tech start-ups from Silicon Beach.
Pedestrian improvements in this neighborhood started with the much-hated Vision Zero, an all-city effort to reduce traffic fatalities to zero. However, after failing to create a lasting impact in the community, Marina del Rey decided to create its own pedestrian- and cycle-friendly additions. Today, the neighborhood is poised to become the next Downtown of the Westside.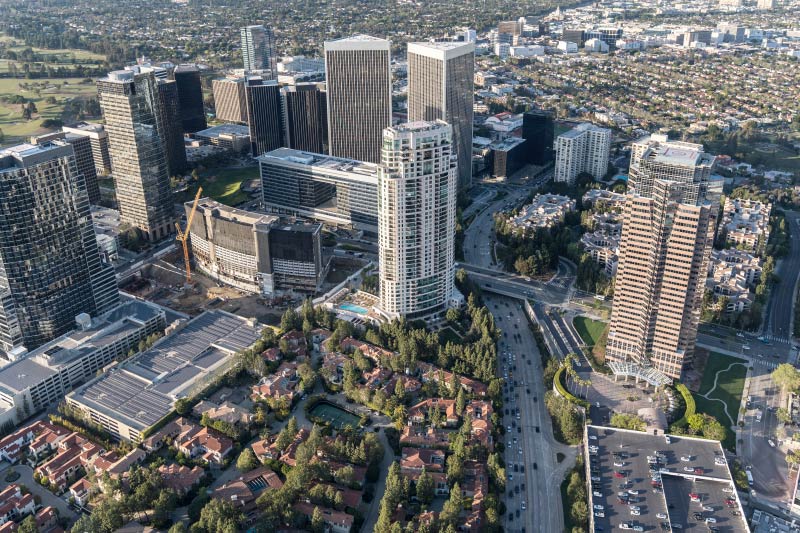 During the past two years, Century City has become a premiere urban neighborhood filled with entertainment studios, corporate offices, pedestrian-friendly infrastructure, and one of the most luxurious indoor/outdoor shopping malls in the nation. Residents and visitors in this neighborhood can walk to both Beverly Hills as well as parts of Beverlywood, thanks to this neighborhood's central location.
Due to Century City's prime area and growing prestige, developers have also begun creating more pedestrian walkways and tourist-friendly walking paths to further connect the community. Today, the neighborhood isn't just pedestrian-friendly, it also features hundreds of freshly minted new construction homes, ranging from single-family residences and townhome communities to luxurious high-rise condominium developments.
With upcoming additions to the Century City district, such as the much-anticipated Century City Center Project, the neighborhood is well on its way to becoming a walkable commercial community.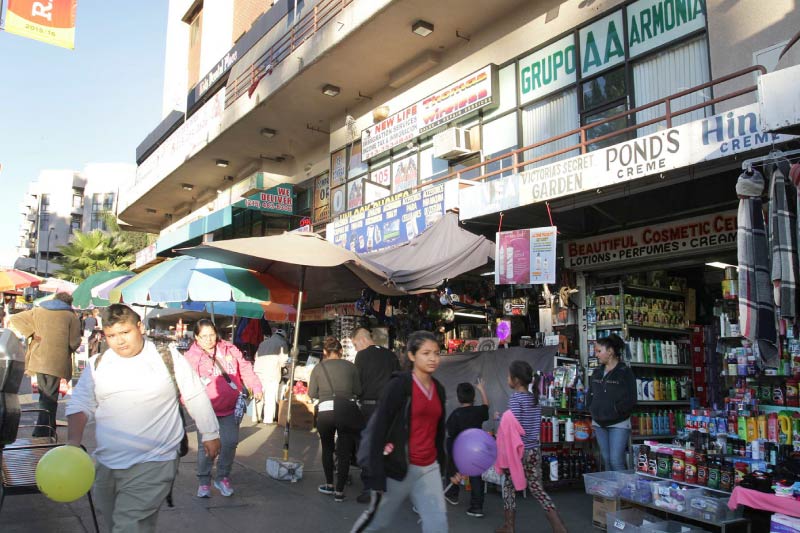 Tucked between Downtown and Koreatown is one of Los Angeles' most densely populated communities, Westlake. The neighborhood is best known for its seemingly endless blocks of pop-up stands, street vendors, and small businesses, which offer residents everything from home décor to freshly made burritos and rice bowls.
For many years, the Westlake neighborhood remained untouched by big developers and largely neglected by the city. However, in recent times, perhaps due to the district's overall proximity to the booming downtown area, the community has seen a number of changes.
Developers have already honed in on the Westlake neighborhood, and the community is expected to experience its own development boom in coming years. The neighborhood experienced monumental changes in its infrastructure last year when the Los Angeles Department of Transportation installed three new scramble crosswalks along Alvarado at 6th, 7th, and Wilshire Boulevard.
Today, although Westlake still experiences heavy traffic congestion during peak traffic hours, getting around on-foot has never been more convenient.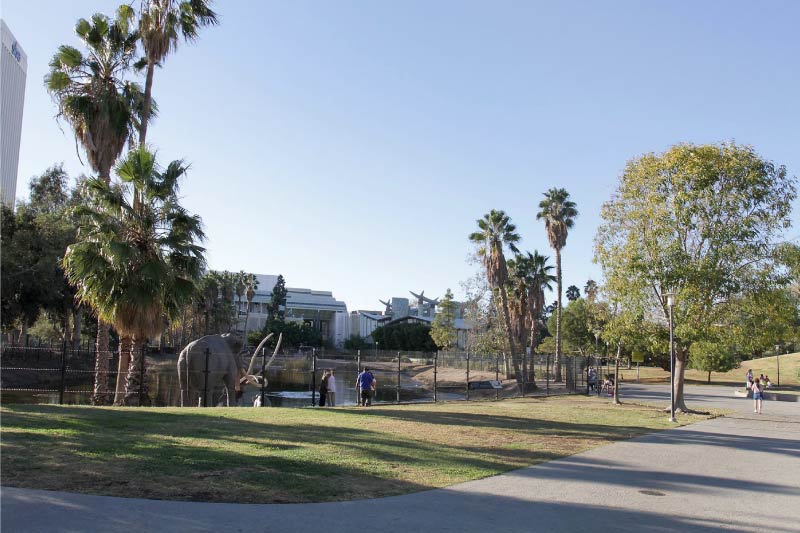 Located in the heart of LA is the upscale and tourist-friendly neighborhood of Miracle Mile. The neighborhood attracts both newcomers to the city as well as tourists because of its cultural attractions, food trucks, museums, and close proximity to world-famous shopping centers.
What's interesting about the Miracle Mile neighborhood is that it was originally known as a car-centric town, especially after the introduction of the automobile. Now however, the community is becoming more pedestrian-friendly than it's ever been.
Popular places for visitors and newcomers to walk around the neighborhood include the ever-popular Museum Row, featuring the Los Angeles County Museum of Art (LACMA), the Petersen Automotive Museum, and the upcoming Motion Picture Academy Saban Museum. Miracle Mile will also likely transform the community to become more transit-friendly and walkable in coming years, especially with the arrival of the Metro's new Purple Line in 2023.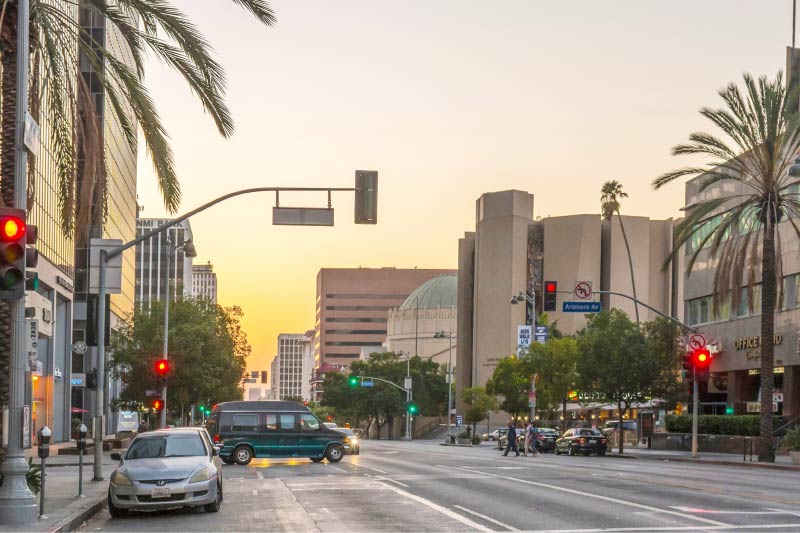 Another neighborhood that's swiftly becoming more pedestrian-friendly is Koreatown. Nicknamed K-Town by locals, this close-knit community is located between East Hollywood, Downtown Los Angeles, and Mid-City. A diverse neighborhood with an urban atmosphere, Koreatown has steadily transformed into one of the city's top destinations for eclectic dining options, trendy nightlife, and midsized residential developments.
As a result of these new community additions, more homebuyers are deciding to move to the increasingly walkable and popular neighborhood. Residents in Koreatown enjoy easy access to the neighborhood's restaurants, dessert shops, and grocery stores—with the added convenience of leaving their car at home. Since parking is especially difficult to secure during peak traffic hours, many locals choose to walk from home to their K-town destination.
Over the next few years, Koreatown is expected to become more pedestrian- and commuter-friendly, especially after the arrival of more upscale residential developments and coffee shops. With a long list of renovation projects, as well as an increase of new, high-end developments happening throughout the neighborhood, it's very likely that Koreatown will look very different within the next five years.