Miami Real Estate
6 Neighborhoods With Easy Commutes to Downtown Miami
Like other major cities across the country, Miami has had substantial growth in recent years. While it has brought jobs and economic opportunity to the city, it has also brought traffic.
When Miami's Brightline train station begins service, the hope is that it will connect South Florida neighborhoods in ways never seen before. The station will serve as a transportation hub connecting multiple forms of public transportation and making commuting from areas north of the city easier. In the meantime, there are neighborhoods in Miami that offer a shorter and more manageable commute to Downtown Miami.
Brickell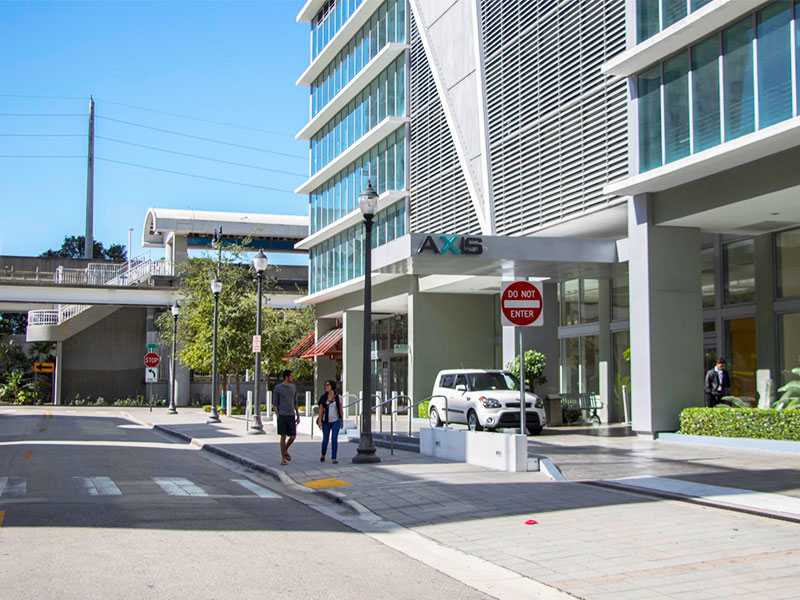 If you live in Brickell, chances are you can either walk to work or the take the Metromover. And the best part is that both options are free. Brickell is home to many banks, insurance companies, and international firms, but it's also just south of Downtown where many other companies are located.
If you're looking for new housing, there are a number of high-rise residential developments under construction, such as Edge on Brickell and Brickell Flatiron. And for those looking for a live-work-play development, Brickell City Centre is a billion-dollar mixed-use development that will bring two 43-story residential towers along with 500,000 square feet of retail and entertainment space. The downside to this convenience is the price: The median home value in Brickell is $426,864.
Edgewater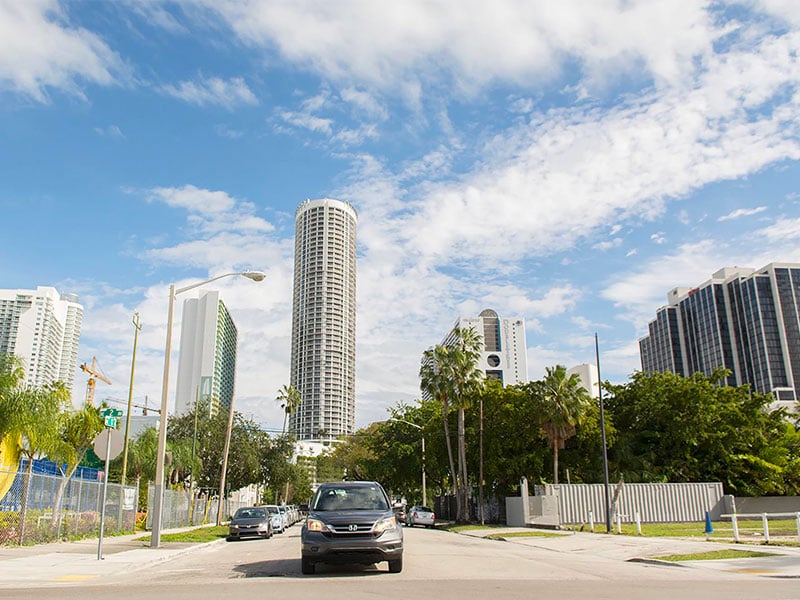 Its close proximity to Downtown and the ocean has made Edgewater one of the hottest neighborhoods in Miami. Even with traffic, a commute from Edgewater to downtown is less than 20 minutes. The neighborhood is also close to South Beach and the Miami International Airport. It's no wonder the neighborhood has been attracting the attention of developers, with projects such as Biscayne Beach, Elysee, Gran Paraiso, Paraiso Bay, and 700 Edgewater all currently under construction. But like Brickell, prices are not cheap. For example, units at Biscayne Beach are priced between $450,000 to $9.46 million.
Coral Gables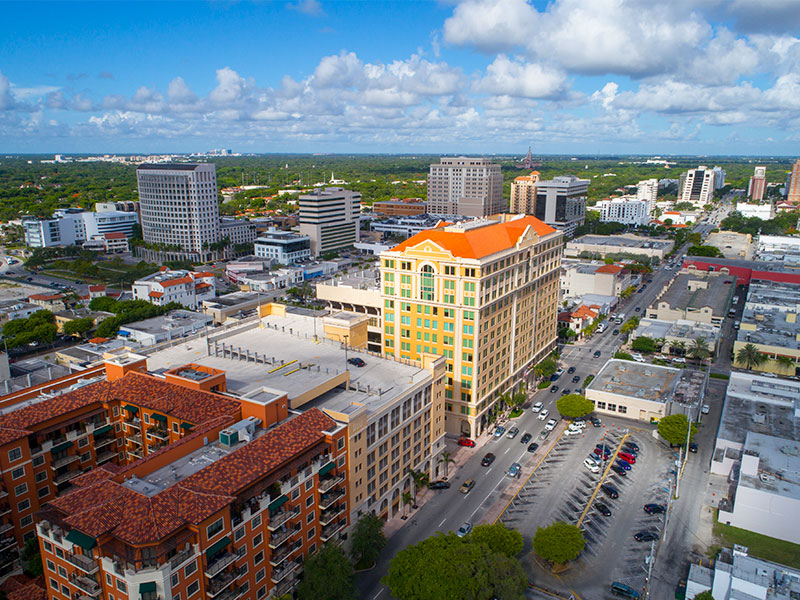 If you're looking to live in an area just outside Downtown — with housing that is markedly different than the high-rises you find there — Coral Gables may be an option. Home to the University of Miami, Coral Gables offers a suburban feel that's still remarkably close to the bustling activity of the city.
Lined with Banyan trees and Mediterranean piazzas, the neighborhood has an old world feel that residents love and history still plays a big role in its cultural atmosphere. And while driving Downtown is an option, there is also a Metrorail station that can bring you there. But for all its positive attributes, Coral Gables may be not be an option for some, given its median home value of $696,000.
Overtown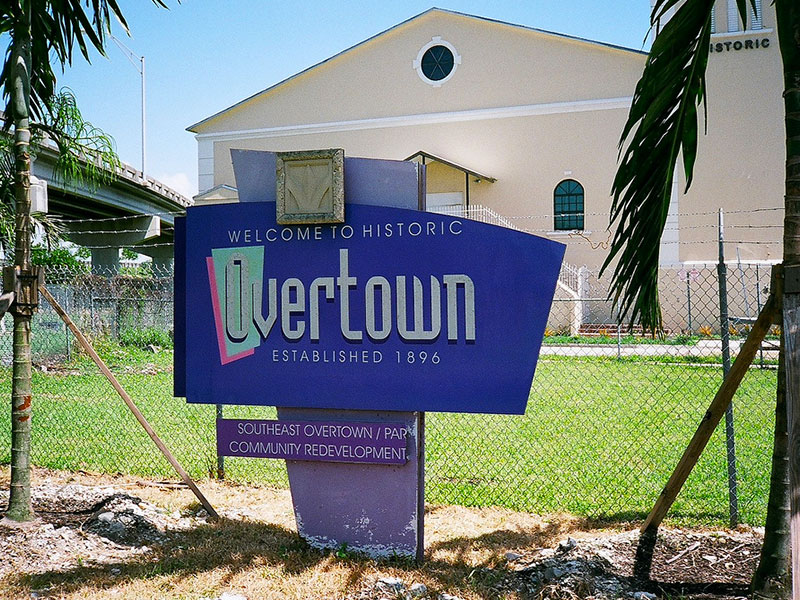 With its proximity just north of Downtown and lower cost of housing, Overtown is a good choice for those looking for more affordable housing than in surrounding neighborhoods. Motorists have access to Interstates 95 and 395 and there is also a Metrorail station at 100 NW 6 Street that connects with several Metrobus lines. With these factors in mind, it's no wonder Overtown has been attracting more attention in recent times.
The most high-profile example of the neighborhood's higher profile is David Beckham's plans to bring a Major League Soccer stadium to the area. Not all residents are happy about the plans; however, with concerns about gentrification.
Allapattah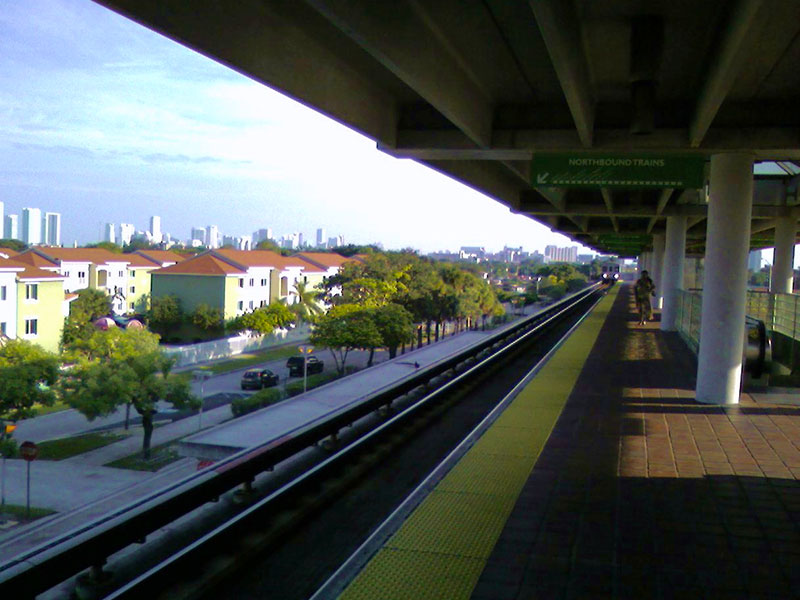 Located west of Interstate 95 with the Miami River and Dolphin Expressway to its south, Allapattah is considered a working class neighborhood that offers housing priced far lower than many of the surrounding areas. The median home value is $143,025. Like Overtown, it's either a short drive or Metrorail station ride away from Downtown Miami.
South Beach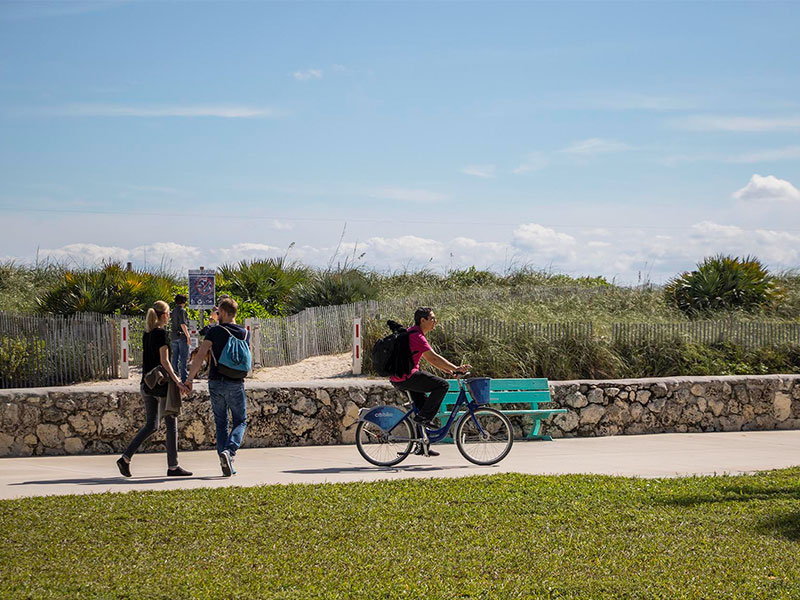 For beach lovers, there may be no better option than South Beach which is from about 23rd Street down to 1st Street north to south and the bay to the ocean east to west. A short drive to Downtown via the McArthur Causeway, South Beach offers residents a wide range of high- and low-rise residential options that are just steps away from the beach. It's also home to a variety of bars, restaurants, attractions, and Art Deco architecture that draw people from around the world.