National Local Life
8 Atlanta Bars That Anchor Their Neighborhood
Atlanta is a large, sprawling city with almost an overwhelming number of bars and restaurants to try—but that also means there's always something new to discover. And with each neighborhood having its own selection of trusty watering holes, you won't have to venture too far to find a favorite.
There's a lot of talent and innovation in the Atlanta bar scene, as evidenced by the city's many cool craft cocktail-focused bars—located in equally cool neighborhoods. But there's also a healthy amount of grungy dive bars specializing in canned beer and mixed drinks with no more than three ingredients. Whatever your preference, these are some of the bars in Atlanta that anchor their respective neighborhoods.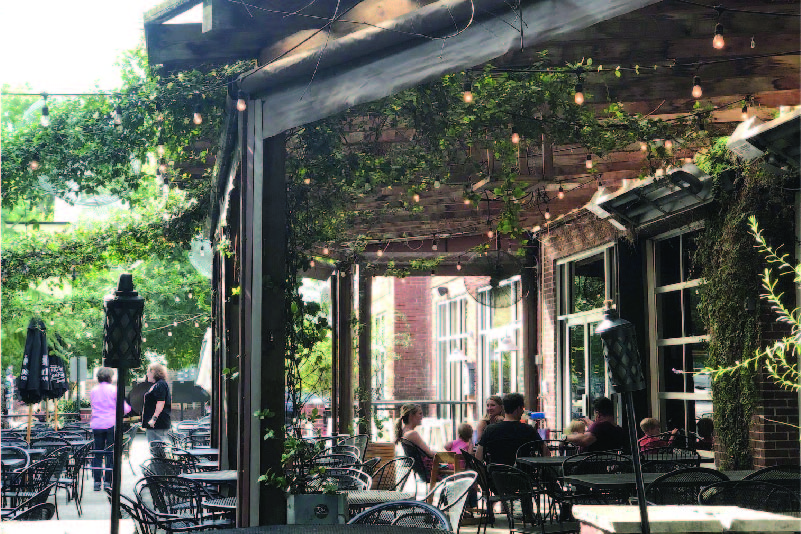 East Atlanta is a down-to-earth, artistic, and welcoming neighborhood that's a little rough around the edges, giving it a hidden gem quality. The neighborhood is anchored by the walkable East Atlanta Village commercial corridor, which includes a variety of ethnic restaurants, small music venues, and of course, bars.
People have their pick of many different bars in East Atlanta Village, but in particular, The Midway Pub is an inviting staple serving an extensive selection of beers on tap, cocktails, wine, and exceptional bar food. In addition to their regular operations, they also offer trivia on Tuesdays, a cornhole league, and a bocce ball league. The bar is a popular spot for watching sports, and it's a very dog- and kid-friendly atmosphere.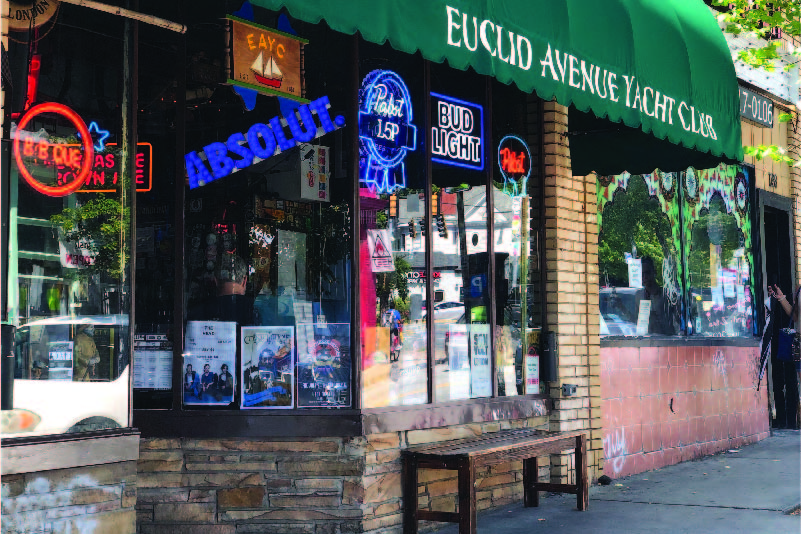 This long-standing, beloved Atlanta dive is in the heart of Little Five Points, a neighborhood where young and aging hipsters coalesce to drink, go record shopping, enjoy casual dining, see live music, and buy vintage clothing.
There's no pretense at the Euclid Avenue Yacht Club, which only recently became a non-smoking bar. The decor is rustic-nautical with tables and couches for seating and tattooed bartenders serving beers, shots, mixed drinks, and casual bar food. This local bar is a destination for dart games, and it's a spot to drink late into the night and early morning.
Blake's on the Park - Midtown
Midtown is a neighborhood in Atlanta that really gives off that big-city feel, with lots of activity, hip places to dine and drink, easy access to MARTA, and people in suits conducting business during the day. It's also where Piedmont Park is located, an urban oasis surrounded by tall buildings.
In Midtown you'll notice rainbow signs and Pride festivities aplenty, and there are many beloved LGBTQ-friendly bars like Blake's on the Park. Blake's is located on the edge of Piedmont Park, and it's the place to go for anyone who wants to feel welcome and have a great time. It's been a neighborhood bar since 1988 with entertainment every night, including amazing drag shows, DJs, and other special events.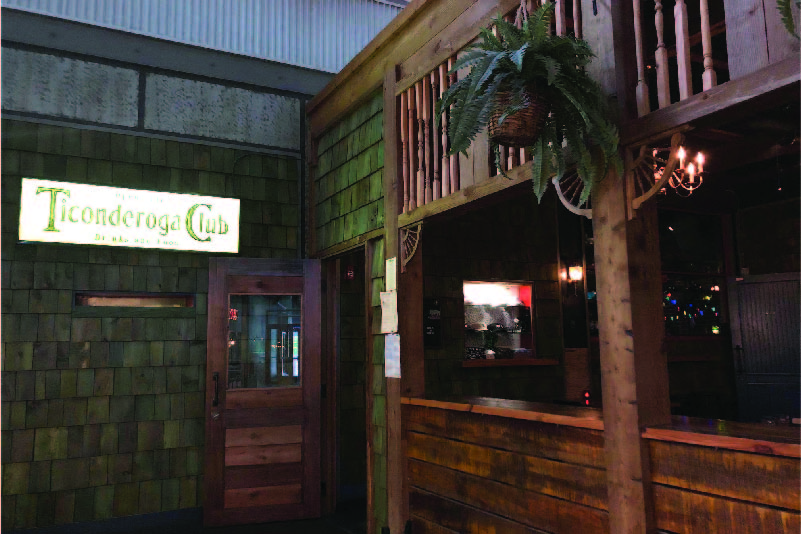 Inman Park is a gorgeous neighborhood that's heavily wooded and filled with both grand Victorian homes and more modest craftsman-style houses. It's within walking distance of many neighborhood amenities, particularly the popular Krog Street Market, an indoor market right off the BeltLine housing great local food stalls, restaurants, and shops.
Ticonderoga Club is a stand-out among all the food and drink spots in the market. Flaunting some of the best talent in Atlanta's bar and restaurant community, the cocktail and wine list here is always thoughtful and cutting-edge with creative, high-quality food to match. This hip, popular spot with a tiki flair is a personal favorite when showing out-of-town guests the best Atlanta has to offer. It's also great for a date night or brunch on the weekends.
Nestled close to the Old Fourth Ward and Virginia Highland neighborhoods, Poncey-Highland is a busy, walkable neighborhood that offers residents thoroughfares lined with locally owned shops, dining options, and art galleries. It's also off the BeltLine and close to Ponce City Market, another popular mixed-use hub with shopping, dining, and drinking.
Down the street from Ponce, 8Arm is a hotspot for small plates and drinks with a killer wine list in an open and airy space, including a beautiful tiki bar on the back patio. It's a great place to go if you just want to have drinks, or you can enjoy a full-blown dinner with a menu of fresh, locally sourced, vegetarian-centric dishes. It's open late-night on the weekends and from spring to fall, they host Chaka Khan Hacienda on Sundays with food pop-ups, guest DJs, and even impromptu pool parties.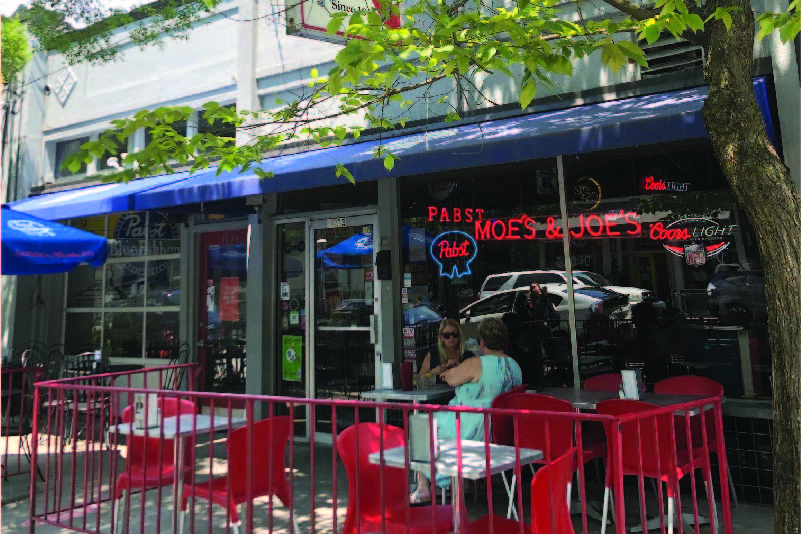 Located close to the other in-demand Atlanta neighborhoods on this list, Virginia Highland is a pretty neighborhood with eye-catching homes and corner cafes. The neighborhood is high on curb appeal, with charming bungalows and home tour-worthy abodes, so its high home prices tend to attract an affluent crowd. But Virginia Highland's anchor bar is decidedly no-frills.
Moe's and Joe's is tried-and-true Atlanta dive, in operation since 1947. This is a very broken-in, low-key neighborhood tavern—and that's just how everyone likes it. It's a great option for casual drinking and bar food on the cheap, particularly the $3.50 pitchers of PBR and $3 burgers on the menu.
Johnny's Hideaway - Buckhead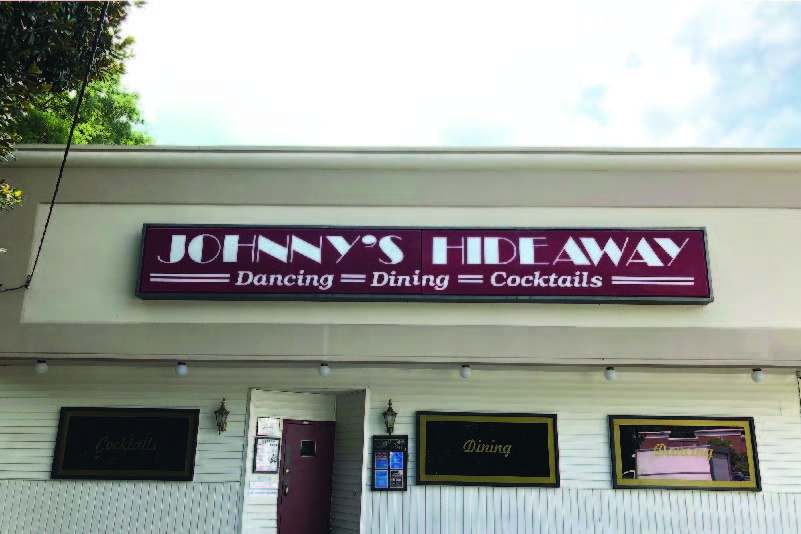 Buckhead is another upscale neighborhood known for high-end shopping, high-rises, luxury condos, grand estates, and famous residents like Elton John. Throughout the neighborhood, there are plenty of posh places to eat and drink—and there's also Johnny's Hideaway.
People who have lived in Atlanta long enough find their way to Johnny's Hideaway eventually. It's got a loungey, old-school speakeasy vibe complete with rooms dedicated to Frank Sinatra and Elvis. Old photographs plaster the walls, and there's dim lighting as well as tables for those who prefer to sit. But for the most part, Johnny's is a place to be up on your feet.
This nightclub has been around since 1979 with DJs every night, and it's a non-judgmental place where people of all ages come to dance and mingle. They also serve a menu of bar food staples.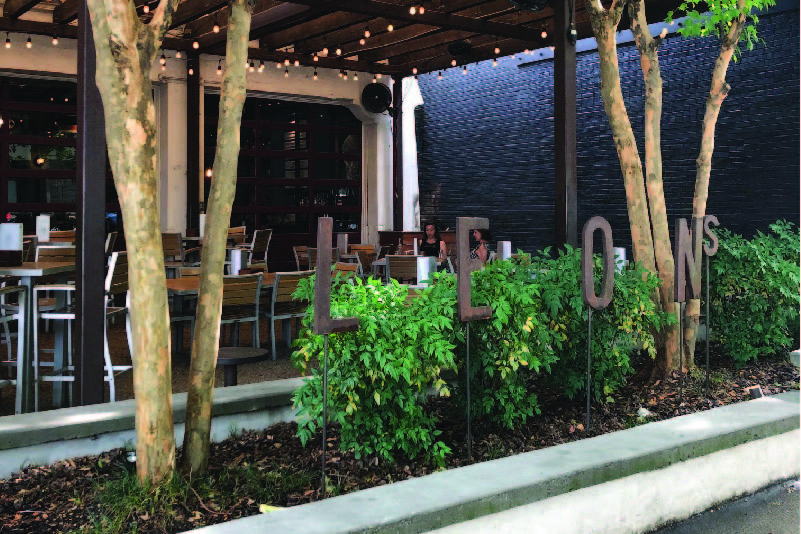 While Decatur is technically its own city, it's just as close to Downtown Atlanta—and in some cases, closer—as many other neighborhoods in Atlanta proper, providing a middle ground between suburban and urban life. It's a quaint, charming, and family-friendly area with some of the best restaurants in the city, as well as some great bars.
One of those places is Leon's Full Service, a bar housed in a former gas station that serves some of the best cocktails in town. Their cocktails are meticulously crafted, and the ambiance is top-notch with stylish indoor seating and an outdoor patio, making Leon's a hit for nights out on the town.