Los Angeles Local Life
Explore the Outdoors in These 6 Los Angeles Neighborhoods
Los Angeles is known for its temperate weather year-round, beautiful sandy beaches, impressive mountains, and expansive deserts. With so much nature all around the city, it's no surprise that many outdoor enthusiasts are drawn to LA. Whether it's going on a hike, surfing a wave, camping outdoors, or stargazing at night, Los Angeles has plenty to offer when it comes to outdoor recreation.
However, for some newcomers to LA, finding the right neighborhood can be overwhelming—especially when there are hundreds of communities to choose from, all with different prices, home styles, locations, and amenities.
Neighborhoods.com can help with that. Here are six great neighborhoods in Los Angeles for exploring the great outdoors.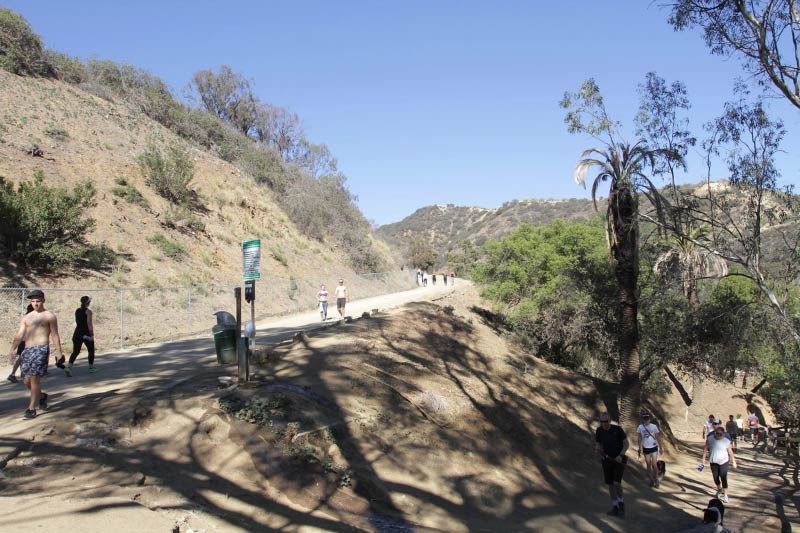 The affluent neighborhood of Hollywood Hills is near West Hollywood and Beverly Hills, right above Sunset Strip. Since the secluded community is part of the Santa Monica Mountains, residents in this neighborhood have the luxury of experiencing nature right in their own backyards.
This hillside neighborhood attracts both locals and out-of-towners, especially because it's home to the popular, dog-friendly recreational hiking park Runyon Canyon. Hollywood Hills also appeals to many homebuyers because there are a wide array of homes throughout the neighborhood—from single-family homes located closer to the strip to expansive estates with their own private trails up in the hills.
Buying a home in Hollywood Hills comes at a higher price, ranging from the low $500s to multi-million dollar properties. With scenic mountain views to endless outdoor trails, this hillside community is a dream neighborhood for many outdoor adventurers.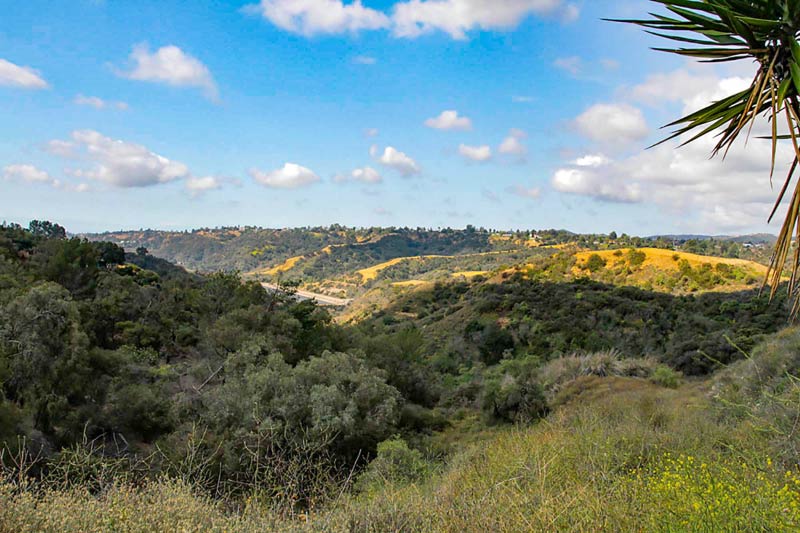 Another neighborhood situated in the foothills of the Santa Monica Mountains is the ritzy and glamourous neighborhood of Bel Air. Known for having some of the city's most high-profile residents, super lavish homes, premiere golf courses, as well as private ponds and hiking trails, Bel Air is one of the best neighborhoods for outdoor recreation.
Bel Air residents have access to Stone Canyon Overlook, a private hiking trail that leads up to a scenic view of the city. This upscale community is also known as one of the city's top neighborhoods for celebrity spotting whether they're out jogging along the trails, socializing at the Hotel Bel-Air, or enjoying a meal at a local restaurant.
Due to its beautiful location, private setting, and luxurious architecture, it's no surprise that this neighborhood has a median sale price of $3 million, with its most expensive home currently priced at $245 million.
Venice is a premiere beachside neighborhood that's popular for its attractions, boutique shopping, and abundance of outdoor recreation. It's normal to see crowds of people walking, biking, or getting around on electric scooters.
There's plenty to do around Venice Beach and its famous boardwalk, which features a skate park, the fitness-oriented Muscle Beach, and a paved bike path along the water. Venice residents enjoy living in this laid-back and affluent neighborhood, even though prices have been steadily rising due to the tech-fueled Silicon Beach. With the influx of IT professionals moving in the neighborhood, there's been a lot of new construction in town in order to meet the high demand.
Today, Venice offers homebuyers a mixture of home styles, from older single-family homes to ultra-luxury high-end properties near the beach. The median sale price in Venice is just under $1.8 million.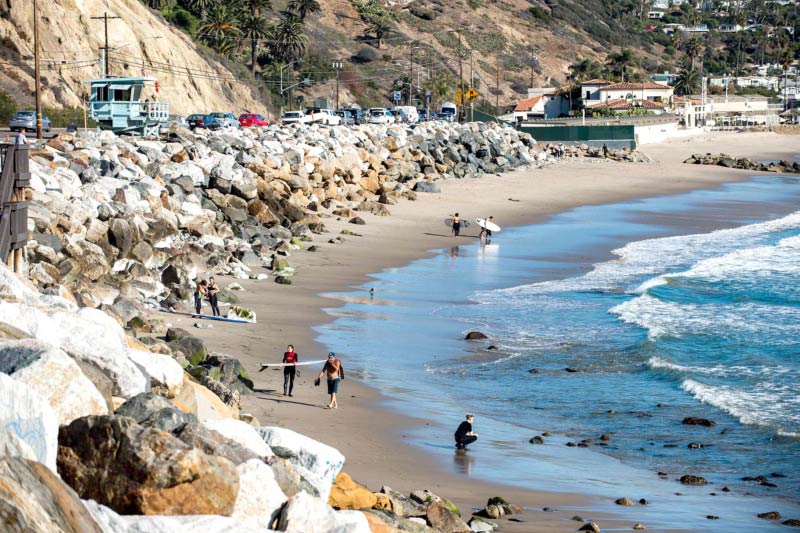 For those who want to live in a neighborhood that offers both recreational activities as well as beachside amenities, Pacific Palisades is a top spot. This residential neighborhood is tucked between the Santa Monica Mountains and the Pacific Ocean, so there's plenty to do whether it's hiking, fishing, surfing, cycling, or camping.
Filled with abundant greenspaces, lavish homes, endless beaches, and luxurious boutiques, living in Pacific Palisades is considered a resort-like escape for many. This affluent community is considered one of LA's top coastal neighborhoods, and with a median sale price of nearly $3 million, it's also one of the most expensive neighborhoods in the city.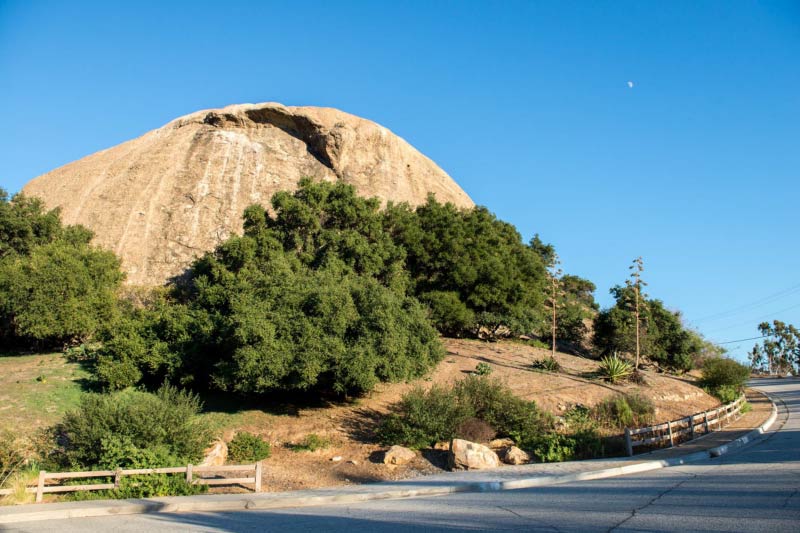 The formerly sleepy neighborhood of Eagle Rock is located on the far northeast side of Los Angeles. Residents of this mountainous neighborhood are no stranger to Eagle Rock's ever-changing landscape, and the community is only going to see more change in coming years.
Because Eagle Rock is surrounded by recreational parks and lush greenspaces, residents in this neighborhood experience a tranquil, small-town feel in this area. Developers have already started building homes in this neighborhood, especially since it's located next to the trendy Silver Lake, Atwater Village, and Highland Park—all of which are areas with a thriving foodie and nightlife scene.
While Eagle Rock has always been known for its access to family-friendly outdoor recreation, it is also gradually becoming the next foodie destination. Homes in this neighborhood are eclectic and diverse, and the median sale price is in the low $900s.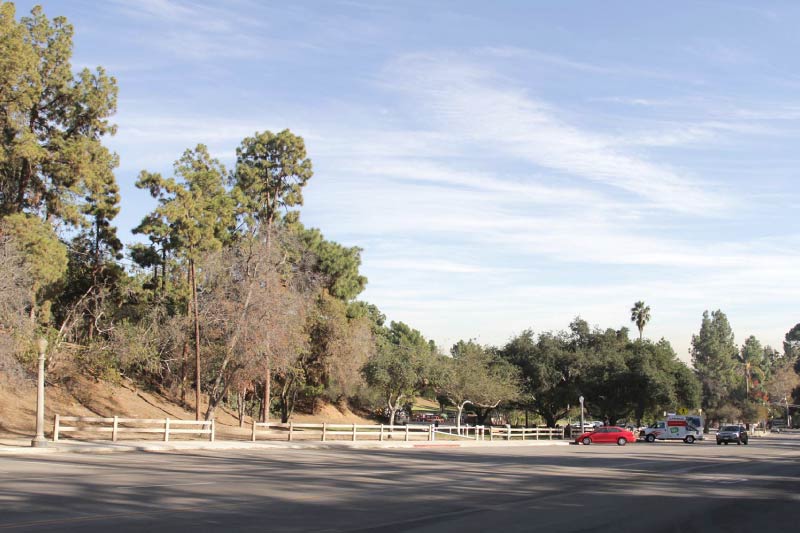 Los Feliz is a hip and highly desirable neighborhood located in central Los Angeles. There are several reasons to live in Los Feliz, from the perks of urban living to the convenience of being near great parks.
For the residents who live here, Los Feliz is considered an outdoor lover's paradise as well as an urban playground, thanks to all of the amenities and nearby outdoor recreation. The trendy neighborhood is a short distance from Griffith and Runyon Canyon, both of which feature several hiking paths, options for horseback riding, picnicking, and even outdoor fitness.
However, the main draw of Los Feliz for many homebuyers is the neighborhood's overall walkability, central location, and proximity to retail shops, premiere dining, and nightlife. Homes in Los Feliz are high value properties that range from cozy to luxurious, with many boasting impressive architecture. The median sale price in Los Feliz is $1.59 million.