Houston's Most Walkable Neighborhoods
Houston's Most Walkable Neighborhoods
The sprawling Houston metropolitan area is large enough to fit the cities of Chicago, Manhattan, Washington, D.C., Boston, and San Francisco within its borders. So it's no surprise Houston is a car-centric city. Although it's becoming more bike-friendly with new safety initiatives and the construction of off-road trails, walking in Houston is still largely a hassle. But Houston encompasses many distinctive, self-contained neighborhoods where residents can run errands and access area attractions on foot. These are Houston's most walkable neighborhoods.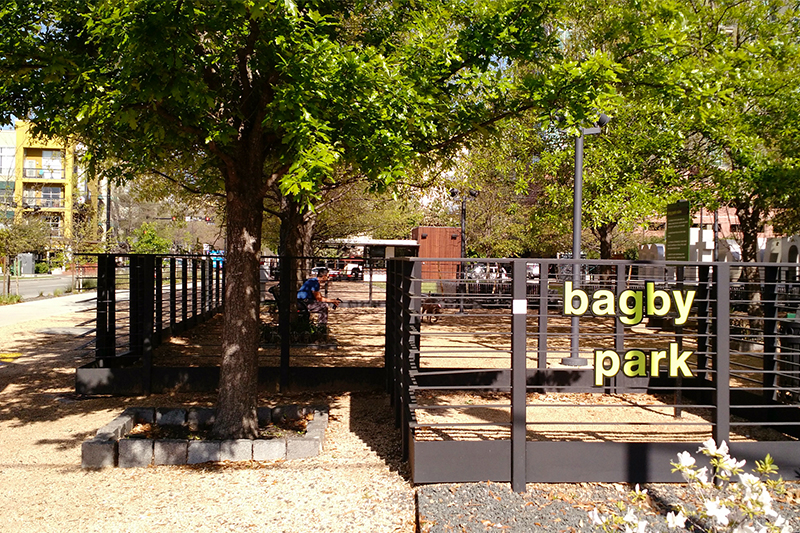 Midtown is a mixed-use neighborhood with a variety of commercial, industrial, and residential spaces. The majority of housing in the area consists of attached homes like condos and townhouses, though the edge of the neighborhood bordering Montrose includes an array of single-family bungalows. According to Neighborhoods.com, the median sale price in Midtown is $310,000—which is lower than surrounding neighborhoods Downtown and Montrose (where the median sale price is $200,000 higher). Midtown has the advantage of being more affordable than many of Houston's inner-loop neighborhoods while still being literally on the edge of all the amenities.
According to Walk Score, Midtown is the most walkable neighborhood in Houston and the majority of errands can be accomplished on foot. Midtown's area is roughly 1.24 square miles meaning residents can easily walk end to end in under 30 minutes. Midtown is known for its nightlife, and neighborhood bar-hopping on foot is both easy and a safe alternative to driving. Also, Midtown is among Houston's most dog-friendly neighborhoods, and dog-walking around the block or to Midtown and Bagby Parks—both of which have off-leash dog runs—is close and convenient.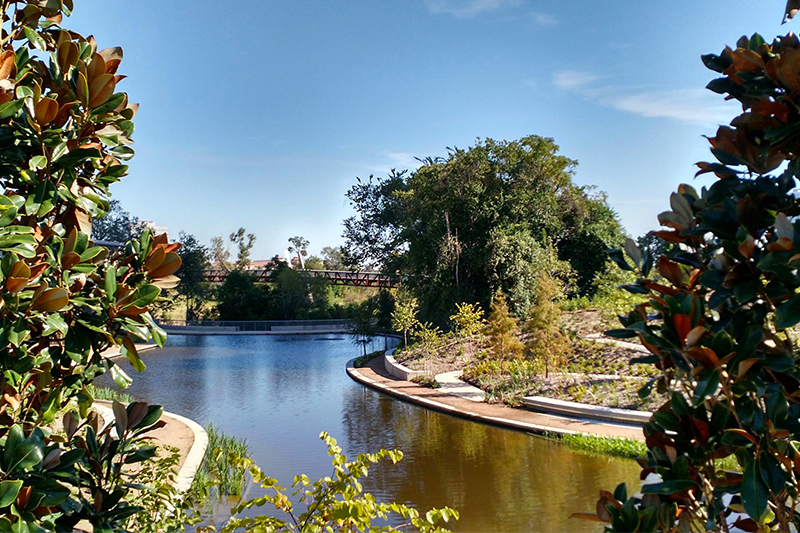 Undisputedly, Montrose is Houston's hippest neighborhood, and a lot of newcomers rightly eye the area as a potential home. As a result, home prices have skyrocketed in the last decade. The median sale price is $520,000. However, Montrose has a large concentration of single-family dwellings, most of which are 100-year old abodes with original hardwood floors. The neighborhood is full of residential streets lined with lush vegetation and manicured lawns. Lawns are an inner-loop rarity, so many feel the high price tag is well worth it.
Montrose is a neighborhood with highly rated dining and drinking destinations, and it's an essential area for the city's best brunch, healthy eating, tacos and craft cocktails. Walk one mile down Westheimer Road and you'll pass five cafes, seven bars, and over 20 restaurants serving Mexican, Mediterranean, Indian, Italian, and more.
Four supermarkets—including HEB, Kroger, Randall's, and Trader Joe's—in nearby Upper Kirby are all located within a one-mile radius of one another. Residents can easily walk to the grocery store or to the neighborhood's cluster of antique shops and vintage clothing stores.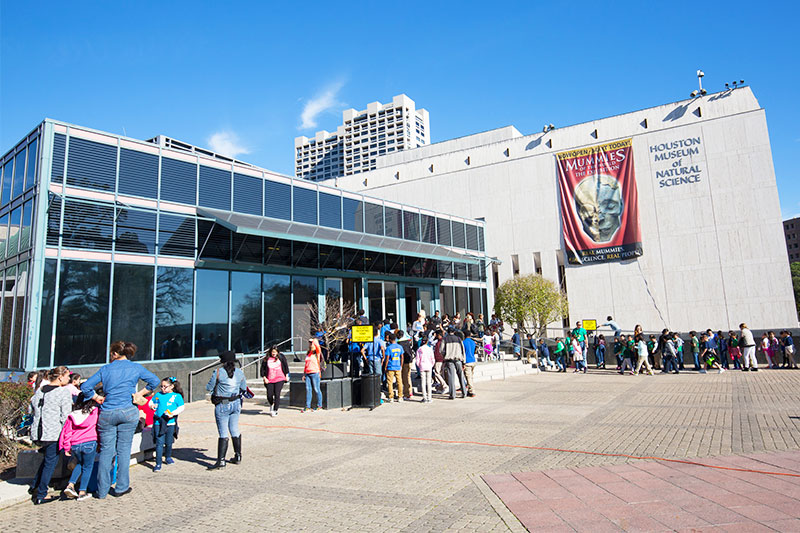 The Museum District, as its name implies, is the city's hub for museums and art galleries. Those living in the neighborhood have front-row access to all of the exhibits, displays, and programming offered. While Museum District real estate ranges from $55,000 to $3,255,000, the median sale price is $225,000—skewed down by the neighborhood's lower-priced condos. There's a variety of home styles in the neighborhood, including high-rise condos and standalone brick houses.
In terms of walkability, the Museum District is an ideal location for Sunday Funday strolls through the neighborhood's prominent greenspaces. Walk through 11 habitats encasing over 6,000 animals at the Houston Zoo. Or spend an entire day hiking 80 acres of shaded trails along the Brays Bayou or ambling through serene scenic gardens in the massive Hermann Park.
The Museum District includes 13 museums in a half-mile area and six more museums in neighboring communities easily accessible by foot. On a mere six-block walk, residents can marvel at masterpieces from Monet, Degas, and Cassatt at the Museum of Fine Arts; travel back to prehistoric times and ancient Egypt to see dinosaurs and mummies at the Museum of Natural Science; and journey through the human body in awe of a 12-foot tall lifelike beating heart at the The Health Museum.