National Real Estate
ITP vs. OTP in Atlanta: What You Need to Know
"The Perimeter," as Atlanta residents call it, refers to the Interstate 285 loop that encircles the city, connecting the three major highways that access Atlanta: I-20, I-75, and I-85. Seems like a pretty mundane, straightforward definition. However, the perimeter has much deeper implications, depending on whether you're talking about the inside or outside.
Inside the perimeter, a.k.a. ITP, versus outside the perimeter, OTP, has often been the subject of friendly—and maybe some not-so-friendly—debates among Atlantans. So, other than geographic location, what's the difference between ITP and OTP? Why does it matter? Which is better? Read on for the details of each and decide for yourself.
ITP Neighborhoods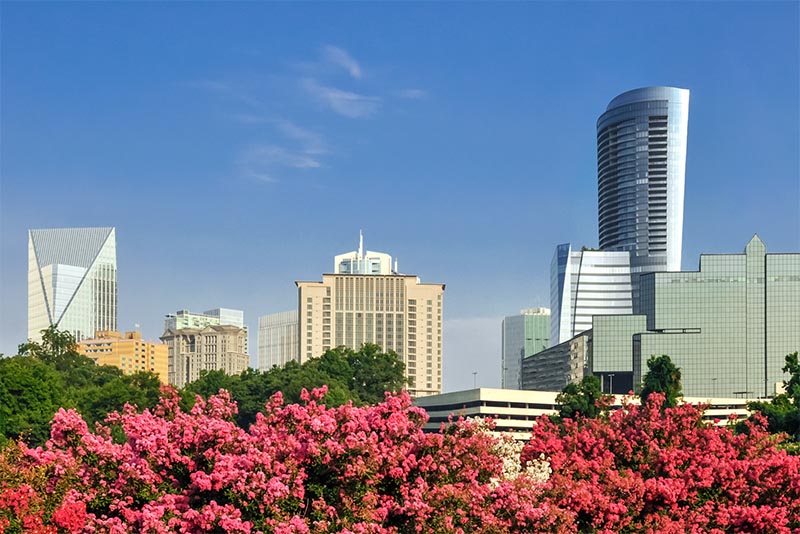 ITP contains all the major neighborhoods in the Atlanta city limits, or intown Atlanta. This area is the heart of Atlanta, where the city's major businesses, government, and entertainment lives. While ITP is the hub of Atlanta city life, not all neighborhoods are the same. Some are buzzing with activity, others are more tame and secluded, and many are a mix of both. The big ones are Midtown and Buckhead, and Decatur—well, it's its own thing.
For that big-city feel with plenty of Southern charm, Midtown is the spot. Midtown is home to Piedmont Park, including the beautiful Botanical Garden, museums like the High Museum of Art, the Fox Theatre, and tons of popular restaurants and bars. Midtown has tucked away residential pockets close to all the action and a very diverse population. It's also extremely LGBTQ+ friendly and is the headquarters for annual Pride celebrations as well as great gay bar destinations.
This upscale neighborhood is the stomping grounds for celebrities and Atlanta's elite. High-end shopping and entertainment mixes with ritzy residential areas. Along Buckhead's busy Peachtree Road corridor are restaurants, shops, and high-rise condo and apartment buildings.
Decatur is ITP, but it's its own city with a beloved local culture. This unique enclave is great for families, but it also has a robust dining and entertainment scene for residents of all ages. It has some of the city's best restaurants, a variety of bars, shopping, and festivals throughout the year. Families enjoy the tight-knit community setting and excellent public schools.
East Side Neighborhoods
Generally, Atlanta's east side is made up of smaller neighborhoods with a blend of older architecture, modern apartments, and local businesses with lots of character. East Atlanta, Reynoldstown, Cabbagetown, Grant Park, Kirkwood, Inman Park, Edgewood, Candler Park, Old Fourth Ward, and Virginia-Highland are the major East side neighborhoods.
All of these neighborhoods are either directly adjacent to or near the pedestrian Eastside BeltLine trail and attract hip crowds with their vibrant dining, entertainment, and energy.
West Side Neighborhoods
The neighborhoods of west and southwest Atlanta have lots of history and culture. Slower to develop, these neighborhoods have less of the activities and nightlife of their eastern counterparts, and are more residential. This is an advantage for people who are looking for a more affordable, quiet neighborhood.
That's not to say the western neighborhoods don't have their share of attractions. While there are a lot of small neighborhoods that make up the west side, the major ones are West End, Westview, and Adair Park. Here, there are some of Atlanta's best vegan and soul food restaurants, breweries, and older Craftsman-style houses with tons of character. They also have the added bonus of location along the Westside BeltLine Trail.
Like the rest of Atlanta, this area is growing fast and although parts of the west side are more affordable, property values are on the rise.
OTP Neighborhoods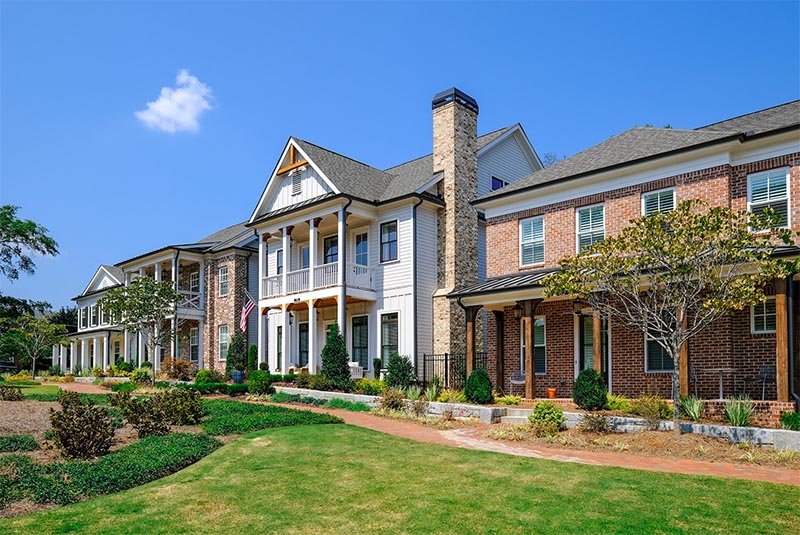 Essentially, OTP means the suburbs. The major OTP neighborhoods have the advantage of being a short drive away from ITP, while being distinctly their own place away from all the intown activity. These areas have more space and greenery within the neighborhoods themselves and around their individual properties. In general, the OTP neighborhoods all have two major perks in common—great schools and bang for your buck.
The most prominent OTP suburbs are Marietta, Sandy Springs, Smyrna, and Alpharetta, and each has its own benefits and attributes. Marietta is attractive because of its award-winning public school system and lush greenspaces, including golf courses and plenty of recreation options. Sandy Springs is just outside Atlanta and conveniently has a MARTA train stop for commuters to and from ITP. It also has an emerging restaurant scene and beautiful parks.
Smyrna is known for being a safe family-friendly community, and the starting point of the picturesque 61-mile Silver Comet Trail that extends to Alabama. Alpharetta is 22 miles north of Atlanta, a short distance from the beautiful North Georgia mountains. It's home to live music and events spaces like the Ameris Bank Amphitheatre, the Avalon, and North Point Mall shopping centers, and plenty of dining options.
Other great OTP areas to consider are Roswell and Woodstock, smaller towns that are popular places to raise a family.
ITP or OTP: Which is the best place to live?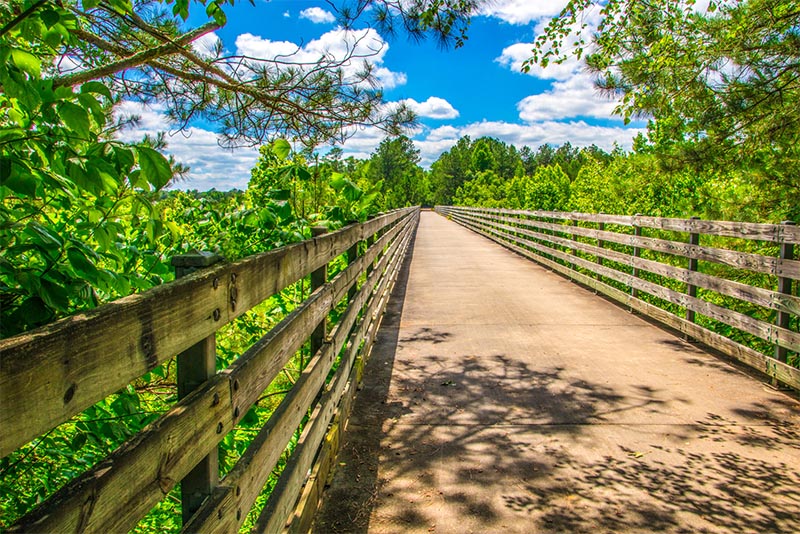 This is by no means a complete list of all the ITP and OTP neighborhoods and there's no definitive answer as to which is better. The case of ITP vs. OTP is subjective, and everyone can draw their own conclusions based on their personal preferences.
That being said, ITP is the winner if you work in Atlanta and don't want to commute, and if close access to all of Atlanta's major attractions and lively lifestyle is a priority. OTP dominates in the land space, affordability, and education categories. Some people start in ITP and venture to OTP and vise-versa. Both offer many ways to explore and experience the Atlanta area.