The Houston Master-Planned Communities Seeing the Most Home-Building Action
The Houston Master-Planned Communities Seeing the Most Home-Building Action
According to the Houston Chronicle, citing data from the housing information firm Metrostudy, Houston master-planned communities Riverstone, Bridgeland, and Alianawere among the busiest spots for home-building in 2017.
While those communities had the most new home starts in 2017, the report points to other master-planned communities on the rise. In Houston's first "agrihood" Harvest Green in Richmond, sales went up 27 percent to 326 homes in 2017. Cross Creek Ranch in Fulshear and Sienna Plantation in Missouri City started offering homes on 45-foot lots as a lower cost option. And Elyson in Katy, which is becoming a hub of master-planned communities, saw double the amount of new home starts in 2017 at 182 houses.
But what makes the top three busiest communities stand out? Here are some reasons why builders might be rushing to expand in these areas.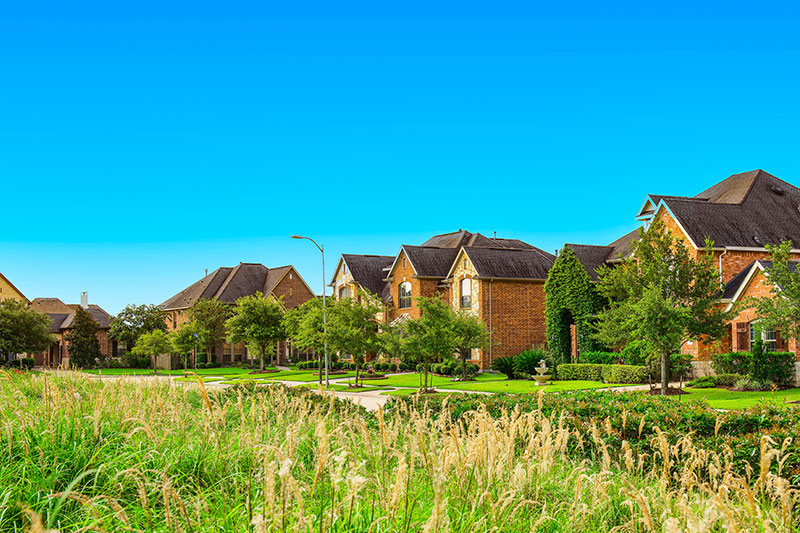 Riverstone commands the top position for the fourth year in a row, according to the Chronicle, with 468 home starts in 2017. The community, on the border of Missouri City and Sugar Land, has some oversized lots at 80 to 100 feet, appealing to luxury buyers.
Besides enjoying proximity to Sugar Land and all that suburb has to offer, it's only a half-hour drive from Downtown Houston. But residents don't even need to leave the community to enjoy a range of amenities, which include three recreation centers, a dog park, a waterpark, and 20 miles of natural trails. The community also hosts events like its neighborhood crawfish boil, casino nights, and even trips to watch the Houston Dynamo.
Homes here start for under $250,000 and can go as high as $6 million for sprawling lakeside estates.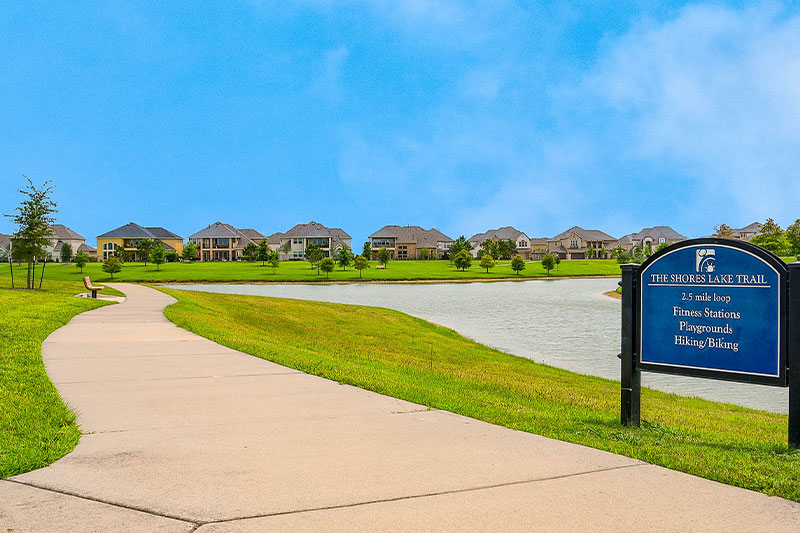 In 2017 the booming Bridgeland community opened a new model home park—Parkland Village, the second of four planned villages—and introduced some lakeside amenities. Overall, it had 442 home starts in 2017, propelling it to the No. 2 spot up from No. 7, a 36 percent gain. According to the Chronicle, Bridgeland is Houston's largest master-planned community for active development.
Bridgeland is another community that added 45-foot lots to add affordable options (homes here start in the upper $100s), but luxury homes over $1 million are also available.
Although the community has some new lakeside amenities, since its inception, Bridgeland has had some of the best attractions. Amenities include a junior Olympic-sized pool, spray park, and water slides, plus 60 miles of nature trails and 900 acres of lakes and waterways. It's also served by several quality school districts.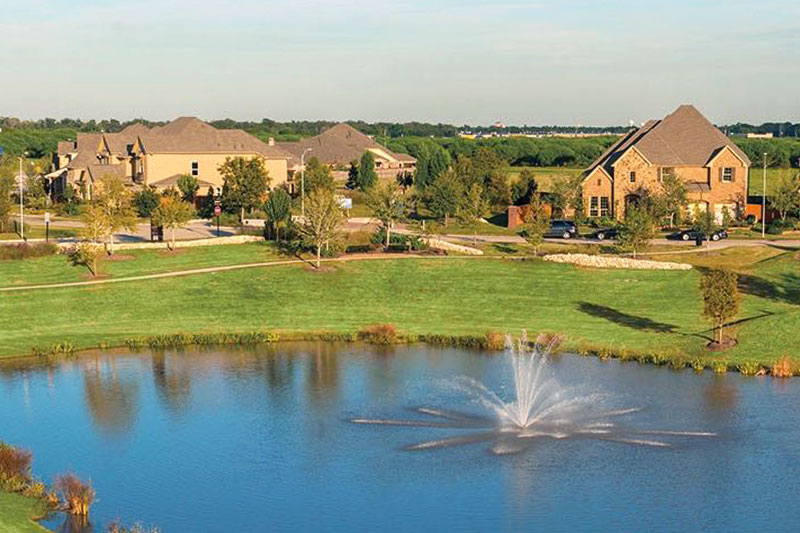 Aliana stayed at the No. 3 spot in 2017 with 437 home starts, Metrostudy said.
The community broke ground in 2007, and it's about two years from full build-out, according to the Chronicle. For homebuyers, Aliana possesses increased affordability compared to Riverstone. While the opening asking price for homes in both communities are similar, the median sale price for homes in Aliana is $365,000 while the median sale price in Riverstone sits at $468,750. However, Aliana also has some million-dollar homes available.
Aimed to be a "one-stop-shop" town, Aliana includes some quality amenities with the Club at Aliana being the hub of physical and social activity. There's plenty to do here, including swimming, playing tennis, biking along the community's many trails, and participating in one of the community's many activities and classes. The highly rated Fort Bend County school district serves the community.