What makes Wicker Park one of the coolest Chicago neighborhoods?
What is the coolest neighborhood in Chicago? The answer is, of course, a matter of personal taste, but Wicker Park will come up a lot if you ask that question. Last year, Hotspot Rentals named the neighborhood one of the 25 coolest neighborhoods in the entire country. Here are a few of the factors that fuel the popularity of this community on the near Northwest Side.
High-End Living at a Lower Price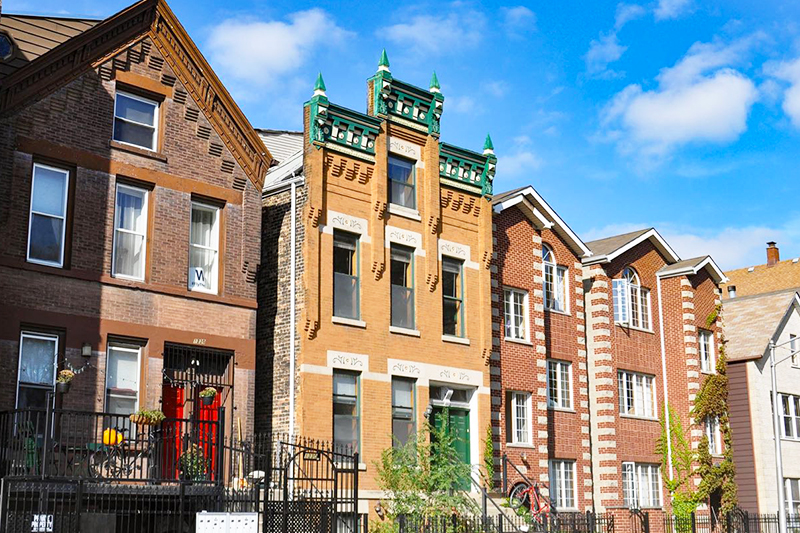 Wicker Park has a good blend of home types. You can find condos just off of the neighborhood's busy strips of Damen Avenue and Milwaukee Avenue, and you can find single-family homes on quieter, more residential side streets. The luxury living trend is evident in this neighborhood—the median sale price is $512,250. While significantly higher than the city's median sale price, it can be less expensive to buy a home in Wicker Park than in sister neighborhood Bucktown. Wicker's Park's prices range from $145,000 to $2,530,620, while Bucktown's range from $195,000 to $3,750,000.
New Developments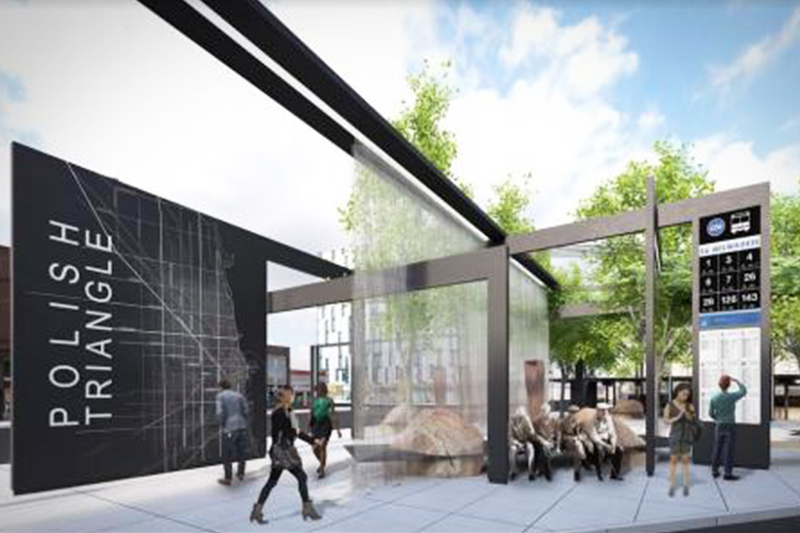 As a Chicago hotspot, Wicker Park has plenty of new developments in the works. The Polish Triangle, a central plaza created by the intersection of Ashland Avenue, Division Street, and Milwaukee Avenue, is going to be redeveloped into an updated community gathering space.
The area around the Polish Triangle is being reshaped by new developments. Vermilion Development is bringing 43 condos and 12 townhomes to Division Street near Milwaukee Avenue.
Another condo development, "The Lemoyne Collection," started construction by the Damen L stop last year. This project posts "jumbo condos" with sale prices ranging from $735,000 to $825,000 for a penthouse unit.
The Younger Crowd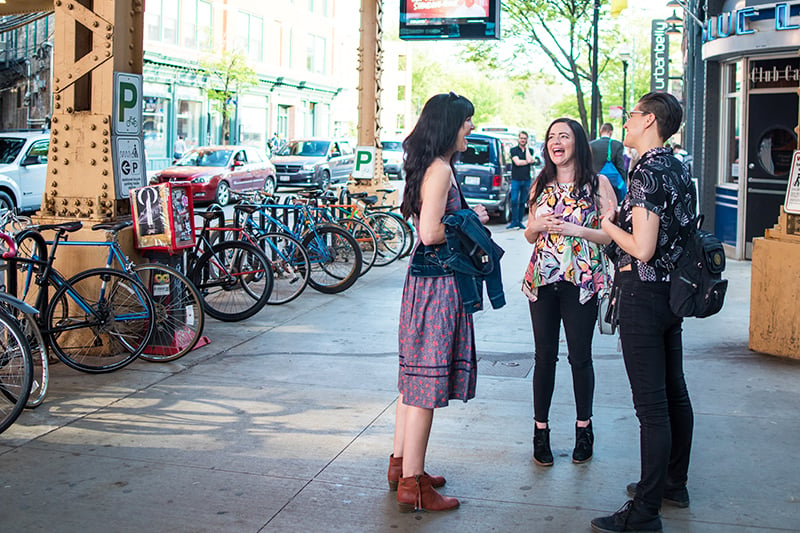 Wicker Park's cool factor is due in large part to its younger population. Wicker Park, along with Bucktown, are populated with young professionals looking for a lively nightlife and places to brunch.
Walking, Biking, and Public Transit
Walk Score ranks Wicker Park as the fifth most walkable neighborhood in the entire city. The neighborhood also gets major points for public transit options and bikeability. You can hop on the 'L' from two Blue Line stations: Division and Damen. Plus, pedestrians and bikers can take advantage of The 606. North Damen Avenue has an access point to the elevated trail.
Seriously Good Food and Drink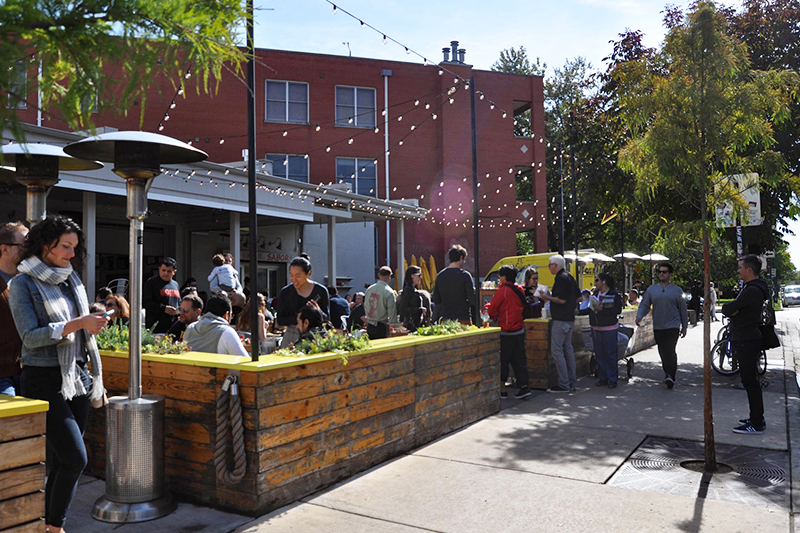 Now, we get to the meat of the matter. A neighborhood's restaurant and bar scene does a lot of the heavy lifting when it comes to reputation, and that is certainly the case with Wicker Park. Before Big Star came to Wrigleyville, it was mixing margaritas, serving tacos, and playing honky tonk tunes in Wicker Park. If you are a serious brunch-goer, The Bongo Room menu will quickly become a staple with options like chocolate tower French toast and roasted pork and chile con queso benedict.
When it comes to a night out, you're spoiled for choice in Wicker Park. Get your game on at arcade bar Emporium or opt for a swankier cocktail lounge feel at The Violet Hour, home of some truly inspired artisanal cocktails.
The Shopping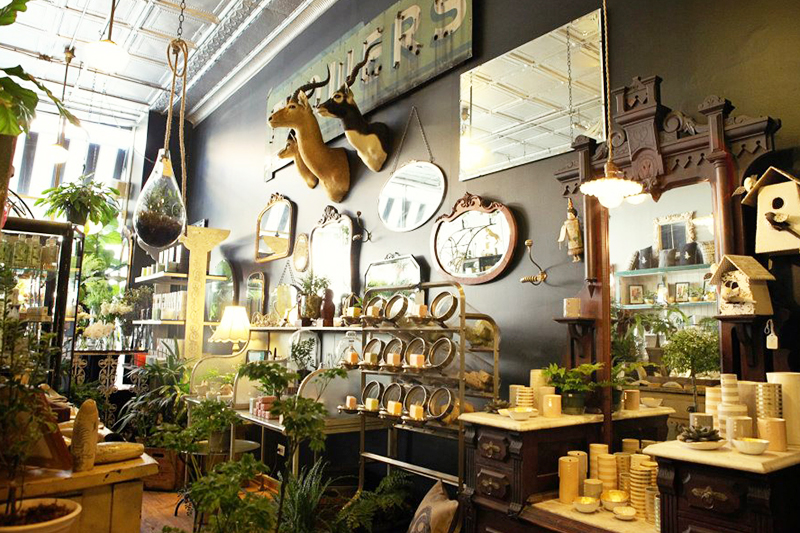 Wicker Park is all about the boutique lifestyle. Get your latest Instagrammable succulents from Asrai Garden, a Victorian-era inspired flower shop. Find all of the unique clothing you could want at shops like Mildblend Supply Co., Una Mae's, and Vintage Underground. The neighborhood even has its own bridal boutique: Silver Moon.
Books and Music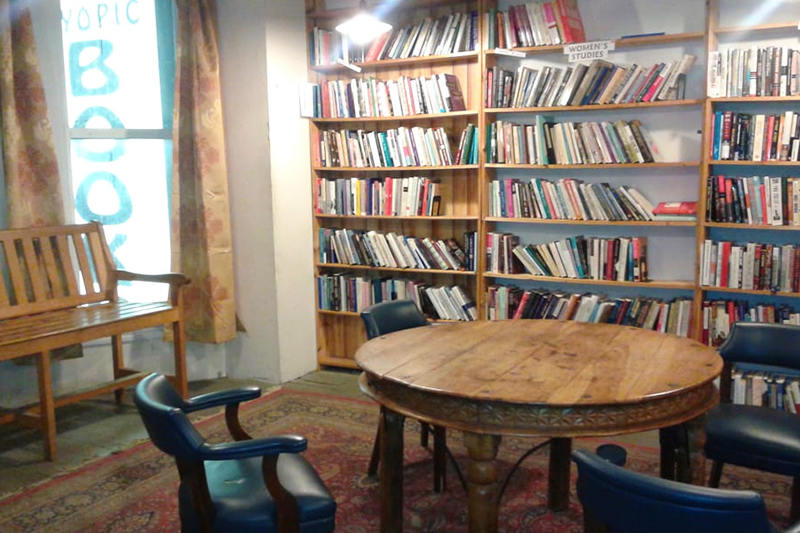 Ah, the finer things in life. Anyone looking for their next book will love Wicker Park's Myopic Books. This two-story, crowded used bookshop oozes cool with shelves upon shelves of books that span nearly every genre imaginable. The book shop even hosts an experimental music series.
Speaking of music, Wicker Park hits all of the right notes with its live music venues. Catch shows at Subterranean, an intimate, two-level venue that hosts a mash-up of groups that perform everything from hip hop and reggae to alternative rock and folk music. Plus, you can hardly walk a block without stumbling across a record shop with new and used albums to feed your vinyl collection.