The 5 Most Luxurious Newport Beach Neighborhoods
The 5 Most Luxurious Newport Beach Neighborhoods
Newport Beach is a seaside city located in Orange County, California. It's bounded by Los Angeles County to the north and San Diego County to the south, so residents have the convenience of comfortably traveling between both regions. Newport Beach is a popular city among both locals and visitors, especially during the summertime. With upscale residential areas, world-class shopping centers, a long list of beachside activities, and a reputable school system, Newport Beach is also considered one of the best cities to live in the nation. However, with so many luxury amenities, living in Newport Beach can get a bit pricey. Aside from having some of the country's best amenities, the city is also known for being one of the most expensive seaside communities, and it's definitely a city for fancy living.
For potential homebuyers who are interested in living in a luxurious neighborhood in Newport Beach, here are a few of the city's priciest communities.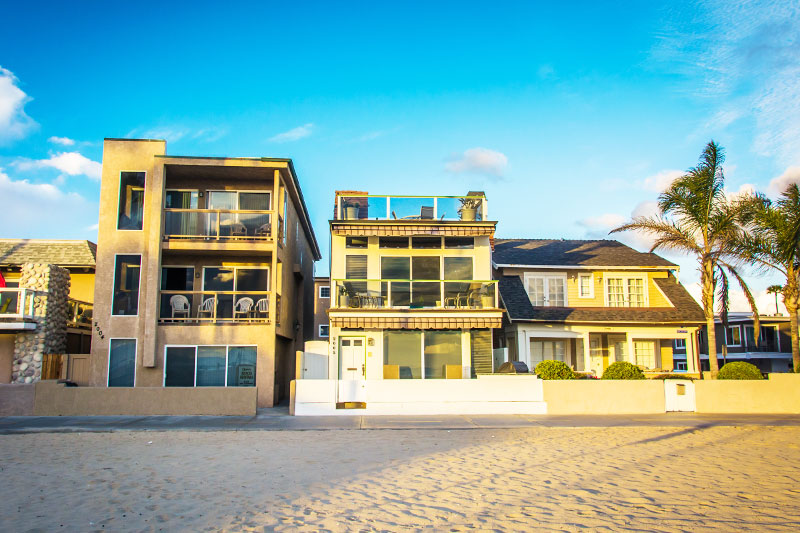 For homebuyers in search of a more family-friendly atmosphere, the highly-desirable Pelican Hill is nestled in the hills of Newport Beach in the affluent neighborhood of Newport Coast. This area is divided into several high-end subdivisions, including Pelican Crest, Pelican Point, and Pelican Ridge. Many luxury estates in Pelican Crest range from $7 million to a whopping $34 million with breathtaking views of the Pacific Ocean. For homebuyers who prefer an exclusive community near the golf course, Pelican Point features spacious homes with Mediterranean- and Spanish-style architecture priced from $7 million to nearly $16 million. The least expensive community in this neighborhood is Pelican Ridge, which dates back to 1992 and offers more "modest" sized homes priced from $2 million to $7 million.
Located near Newport Beach harbor is another man-made island known to locals as Lido Isle, although some refer to it as Lido Island. This impressive neighborhood offers residents and visitors seclusion from the city noise, while still being close to premier shopping at Fashion Island, the beaches in Corona del Mar, and businesses in Newport Center. However, Lido Isle also has its own fine dining, boutiques, theaters, and stunning views of the ocean. The community also provides residents with resort-style amenities such as a clubhouse, a dock, a private beach, a snack bar, tennis courts, and boat storage as well as social clubs and activities. Homes for sale in Lido Isle are priced starting at $2.4 million.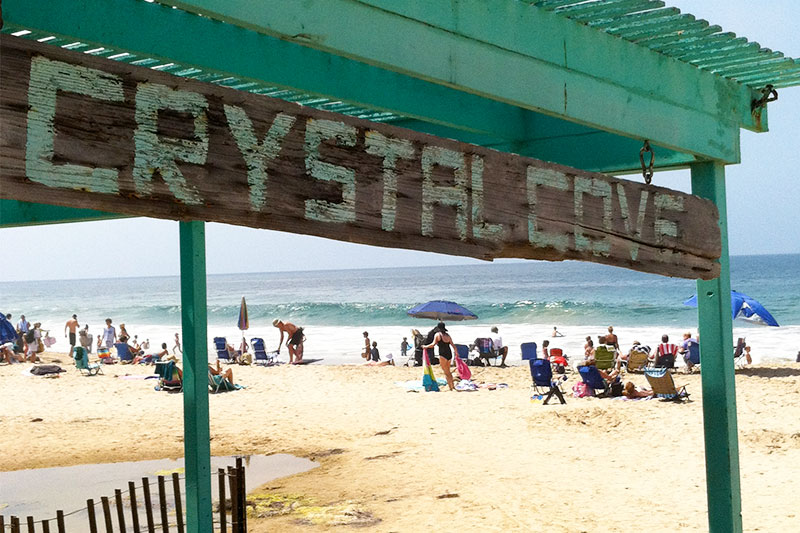 Crystal Cove, which sits towards the far southwest side of Newport Beach, is another upscale community in Newport Coast. This area is thought of as one of the county's most sought-after gated communities. Bordering the Crystal Cove State Park, which is one of the county's largest open spaces and natural seashores, residents of Crystal Cove have easy access to the Pacific coastline, inland chaparral canyons, and the neighborhood's historic district. Developed by Irvine Company, the residential area of Crystal Cove is a 620-acre master-planned community featuring distinguished styles of single-family homes and custom estates ranging from $3 million to $38 million.
Located towards central Newport Beach in Upper Newport Bay is the community of Dover Shores. Residents have access to two private beaches as well as some of the best bay front views the city has to offer. Living in Dover Shores is ideal for potential homebuyers interested in a family-oriented community that's prestigious but also offers a more laid-back feel than the rest of Newport Beach. This upscale community includes access to the neighborhood's private amenities, such as a community center (where social events, potluck dinners, and holiday celebrations take place) as well as the spacious walking paths that wind through the neighborhood. Homes in this community feature modern designs, oversized lots, and private pools and courtyards. Prices range between the high $800s and nearly $8 million.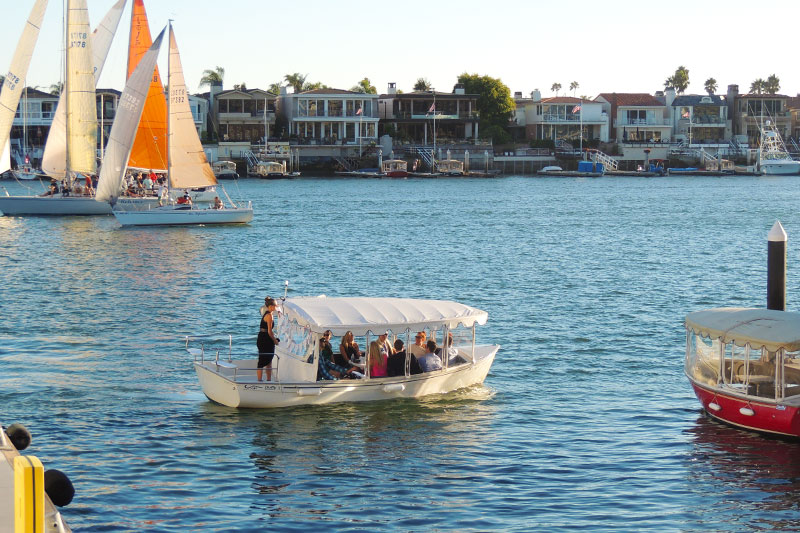 No surprise here, but Newport Beach's very own man-made island of Balboa Island is considered one of the world's most lavish communities. Despite the misconception that stars and celebrities only live in Beverly Hills or Malibu, many also choose to live on Balboa Island. This neighborhood offers homebuyers lavish homes with modern updates, a tranquil and private atmosphere, and a resort-style vibe. Famous residents who have been spotted on Balboa Island include Shirley Temple, John Wayne, Kobe Bryant, and many more. In recent years, the Balboa Island pier has also become one of Newport Beach's most popular places for fishing. Balboa Island's median home price is just over $2.5 million, and some homes are priced over $8 million.