The Best Neighborhoods for a Staycation in Los Angeles
The Best Neighborhoods for a Staycation in Los Angeles
Many people are drawn to Los Angeles. After all, the city offers both visitors and locals great weather, scenic recreational areas, endless beaches, and busy metropolitans all in one package. Los Angeles also comes complete with entertainment, historical monuments, unusual museums, and plenty of activities for tourists.
With a multitude of activities to do in this glamorous city, it's easy to see why people from all over the world consider LA an ultimate vacation spot. Spanning over 500 square miles, locals know that each LA neighborhood provides different staycation needs and vibes, whether you're looking for tranquil seclusion or the next big Hollywood party.
For those who are interested in finding the best neighborhoods for a staycation in LA, here are some of our top picks.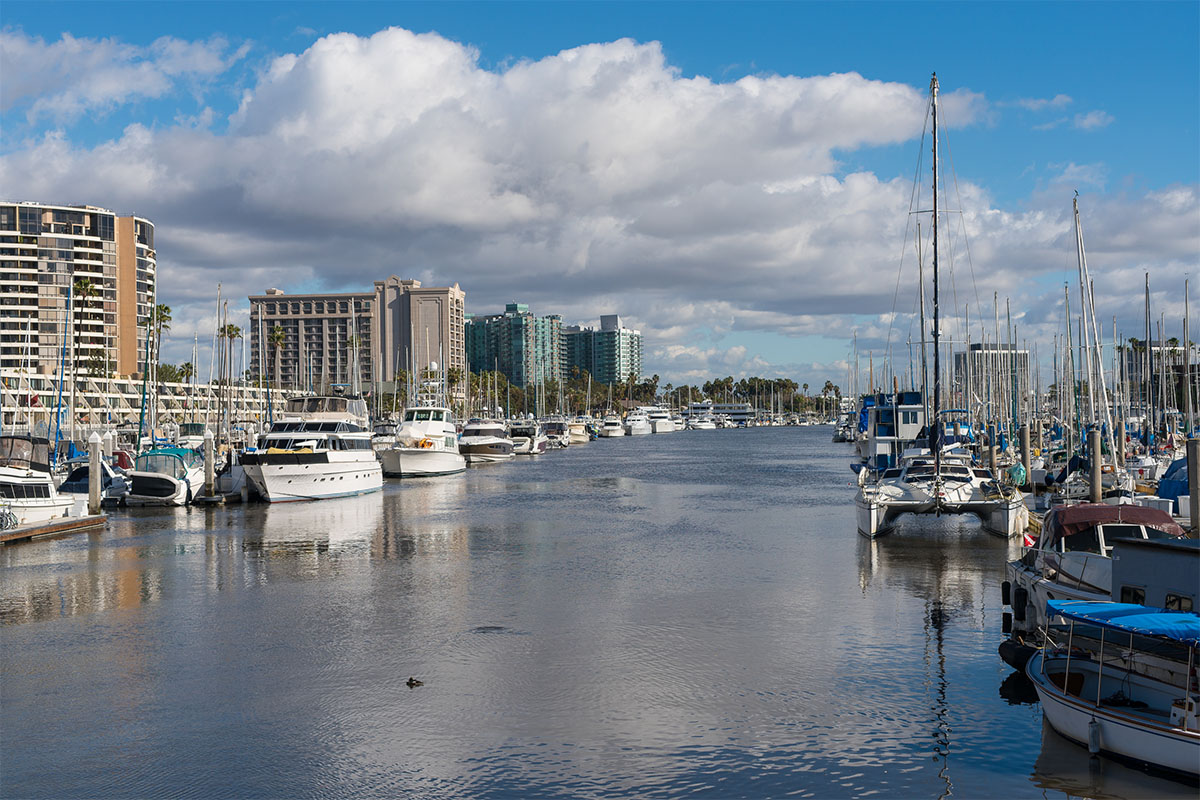 For those in search of an oceanfront staycation, head towards LA's southwest neighborhood of Marina del Rey. This area is still relatively free of tourists, and it's filled with pocket beaches, relaxing bike trails, and areas for boating, sightseeing, and water activities. It's also equipped with newly renovated luxury retail developments so visitors can easily satisfy their shopping fix if they're staying in the neighborhood.
Frequent sightings around the Marina del Rey neighborhood include people traveling on bikes or bird scooters, families with children, and locals walking their dogs or coming out of a spin class. Marina del Rey is a top staycation option for those focused on self-care and relaxation while being close to both the beach and recreation.
Popular activities in the area include the Marvin Braude Bike Trail, having a family cookout or get-together at Burton W. Chace Park, or laying out by the shore at Mother's Beach.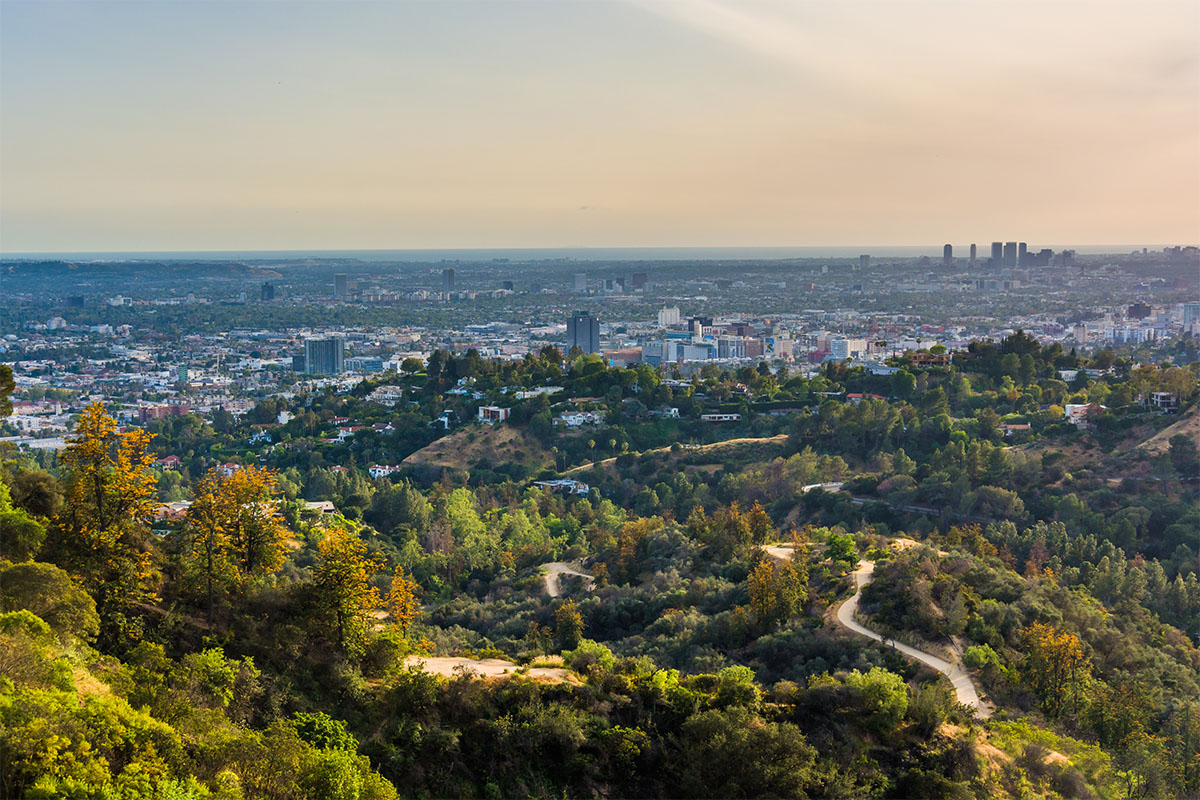 Toward the other end of Los Angeles is the city's peaceful north-side neighborhood of Hollywood Hills, which is bordered by the Santa Monica Mountains and the bustle of Sunset Boulevard. Many homeowners in the Hollywood Hills area list their properties as vacation rentals, and people ranging from locals to out-of-towners enjoy staying in the hills due to its seclusion and privacy.
This type of staycation is ideal for those in search of inspiration in nature, so if you're a writer, artist, or actor who wants to get your Thoreau on, this is the place to be. During the day, many vacationers head towards the popular Griffith Observatory or Runyon Canyon for scenic views of the city, hiking, or even overnight camping.
Due to the neighborhood's relative isolation away from the noise of LA's nightlife, Hollywood Hills is a great choice for those who want to stargaze at night, but don't want to venture out towards Ojai or Orange County. Not to mention, the neighborhood is also chock full of star-studded residents from athletes, TV personalities, and business magnates.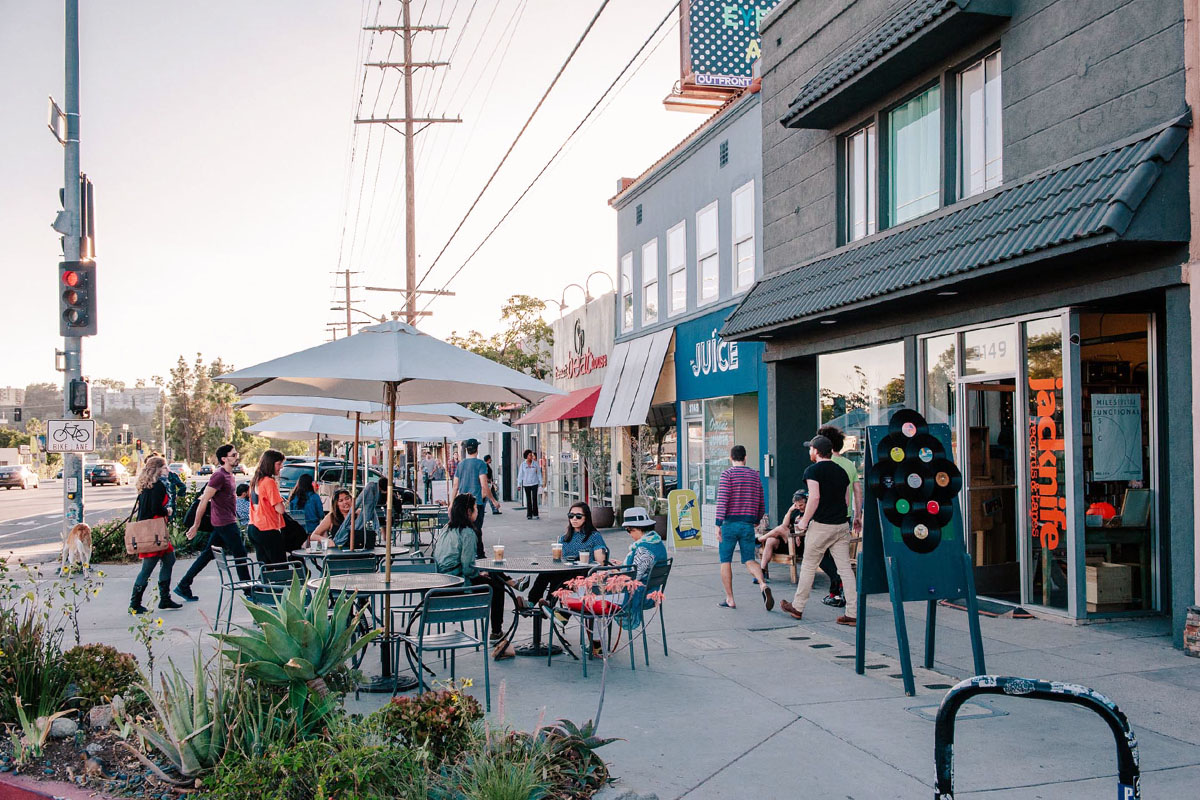 Vacation-seekers who don't want to isolate themselves from city life but appreciate fine dining and trendy dive bars, Atwater Village in central Los Angeles is a good staycation option. This neighborhood offers a variety of eateries, free of long lines and still well-respected among foodies in LA.
Unlike many communities in the city, having a car isn't necessary for those staying in Atwater Village. The neighborhood is highly desirable because of its convenient location in the middle of the city, pedestrian-friendly infrastructure, and proximity to offbeat restaurants, nightlife, and recreation.
Staycationers can also check out popular neighboring communities as well, including Silver Lake, Echo Park, and Los Feliz. Many newcomers to Atwater Village enjoy being near thrift stores, the community's scenic mountain backdrop, and its overall hip lifestyle, which makes it especially favorable to millennials in LA. Overall, if you're looking to enjoy great food and socializing, Atwater Village is where to go.
Although the city of Santa Monica is physically located within Los Angeles County, many people don't realize that it's independent from LA. This doesn't stop people from vacationing there.
From popular beaches, outdoor shopping, premiere retail and nightlife, and high-end dining establishments, Santa Monica is truly an all-around great city for a staycation. Unlike the more professional, corporate-leaning Downtown Los Angeles, Santa Monica offers visitors a more laid-back atmosphere.
In recent years the tech-fueled Silicon Beach has spread to Santa Monica, bringing more IT professionals, start-ups, and entrepreneurs to the area. However, the community vibe is still very much beach-living and carefree.
Staycationers looking for a fun night out should head towards the Promenade Shopping Center or Main Street, which consists of restaurants, night clubs, lounges, and museums—a perfect concoction for a good time.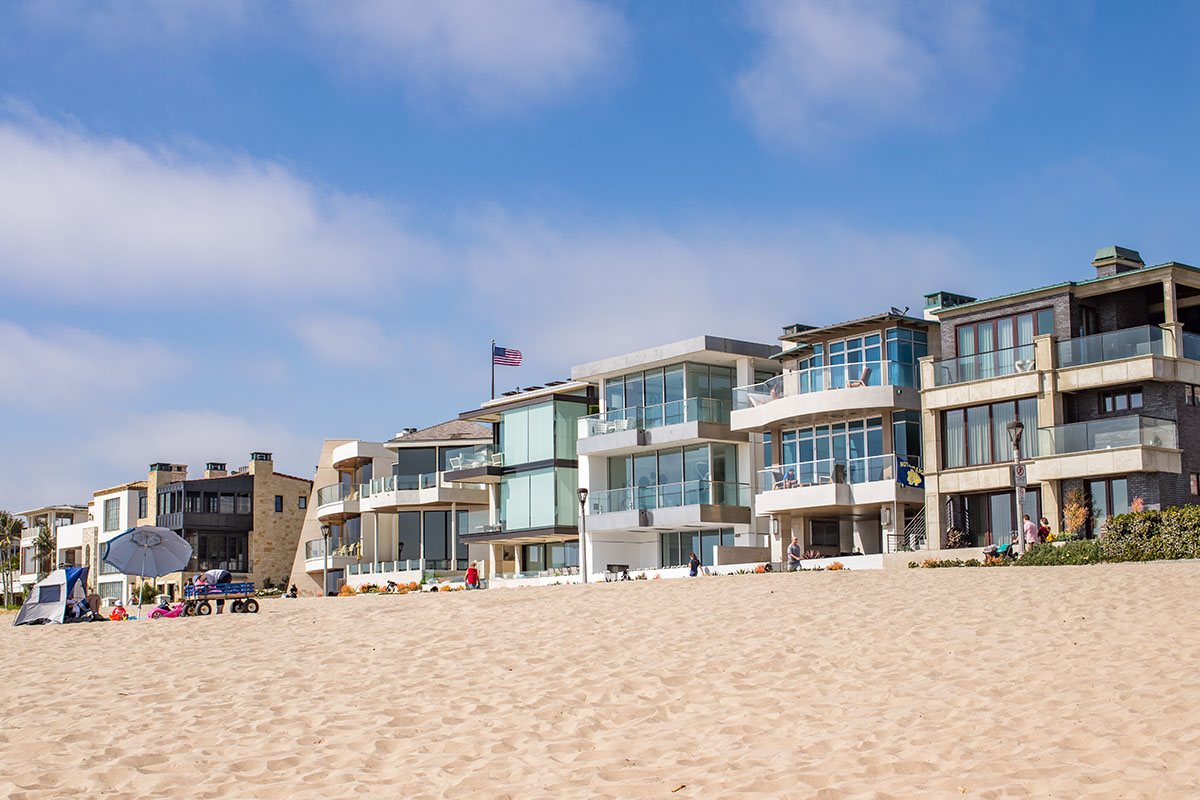 Los Angeles is known for its beaches, and some of the city's best can be found in the coastal suburb of Hermosa Beach, which literally means "Beautiful Beach."
Located in LA's South Bay region, Hermosa Beach is bordered by other beachside neighborhoods such as Redondo Beach and Manhattan Beach. The ultimate staycation would be renting out a home adjacent to the ocean and stepping out to play beach volleyball. Many homes in Hermosa Beach are also lauded for their impressive architectural styles as well, from high-tech mansions and glass homes to newly renovated modern midcentury residences.
If you choose to stay in this vacation neighborhood, grab your bike and take a cruise down The Strand, which is famous for its paved cycling and walking path.