Los Angeles Real Estate
The Hottest Neighborhoods in Los Angeles
For many people, Los Angeles is considered a dream place to live. After all, the weather is top-notch, the dining options are impressive, and there's always something to do in this urban metropolis. Whether it's a hike, a bike ride, celeb-spotting, or laying out at the beach, it's no wonder why people all around the world want to move to LA.
Based on the search patterns of our nationwide users, neighborhoods.com has uncovered LA's five hottest communities. These neighborhoods are a hit among homebuyers. Read on and you might just find the LA neighborhood of your dreams.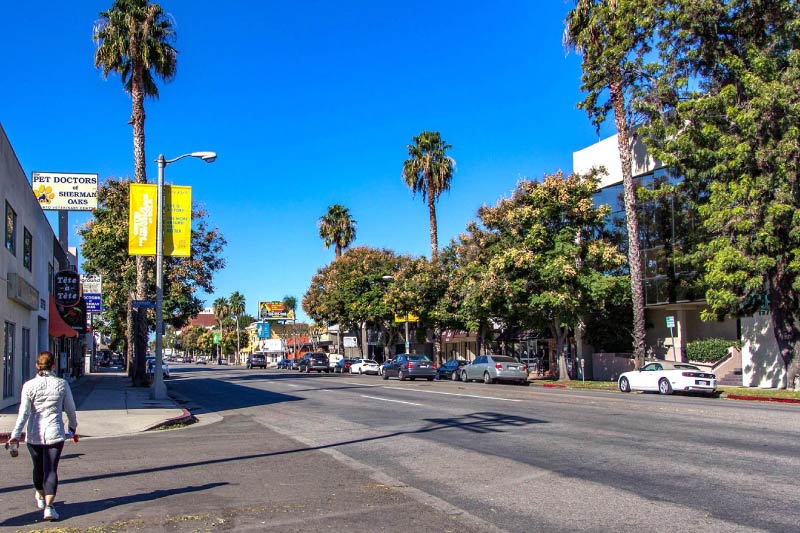 Tree-lined and laid-back with a generous amount of greenspace, Sherman Oaks is emerging as one of the best places to live in California. It's wildly popular with millennials, especially UCLA students and entertainment professionals.
The suburb is highly walkable, transit-friendly, and easily accessible—in fact, Sherman Oaks' central location in the heart of the San Fernando Valley makes it easy to travel within the Valley and Los Angeles. It's also close to several of LA's main freeways, including the 405, 101, and 134.
The main streets of Sherman Oaks are also a hub of activity, especially along Magnolia, Lankershim, and Ventura Boulevards. These thoroughfares offer plenty of outlets for premier dining, shopping, entertainment, art, and nightlife. The neighborhood is also very family-friendly, boasting two popular parks, an adult recreational center, eight public schools, and seven private schools.
Although home prices in Sherman Oaks are climbing like the rest of LA, homebuyers can still snag a good deal for a cozy one- or two-bedroom condo. The median sale price in the neighborhood is just below $1 million, according to neighborhoods.com data.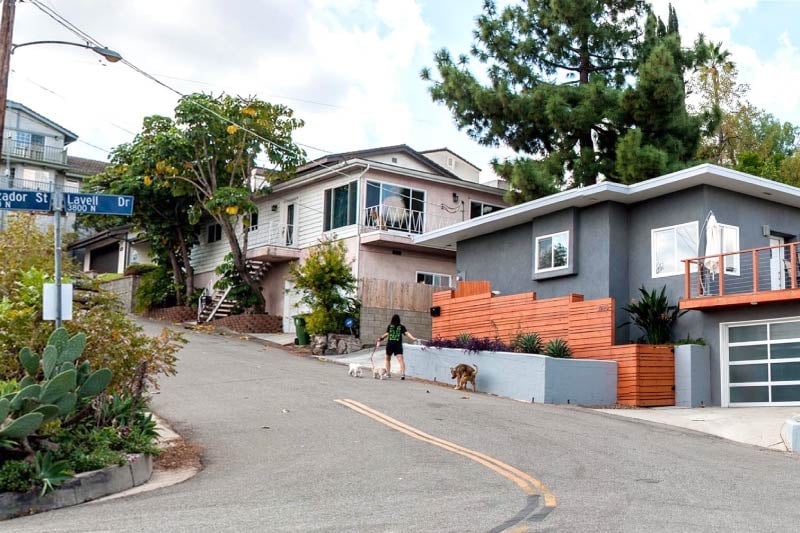 You might have heard of popular Northeast LA neighborhoods like Eagle Rock or Silver Lake, but the historic neighborhood of Glassell Park has been popping up more in our search databases.
This up-and-coming neighborhood sits in the San Rafael Hills and offers great recreational and dining options for homebuyers. Glassell Park is already teeming with trendy restaurants and hip cafes, particularly along Verdugo Road and Division Street, and it's rapidly transforming into the next hipster destination. With a bright future ahead, more homebuyers, including our users, have shown an increased interest in this charming neighborhood.
Offering more affordable prices compared to the tech-dominated Silicon Beach on LA's westside, Glassell Park is also growing in popularity among tech entrepreneurs. Glassell Park is currently undergoing a revitalization phase, with several homes being renovated and redeveloped and the popular recreational area Taylor Yard also being revamped.
Many of the homes in this neighborhood feature scenic hillside views and rich architectural styles. Currently, home prices in Glassell Park start in the low $400s, and the median sale price is nearly $800,000.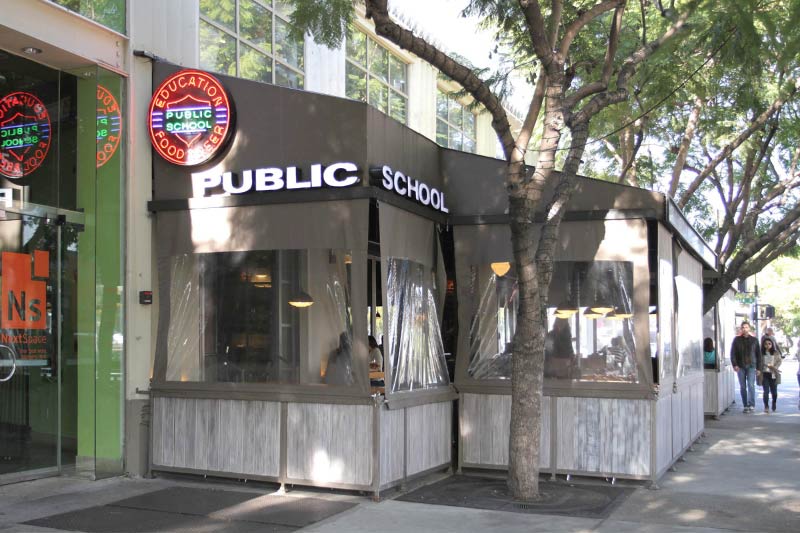 Tucked between the affluent communities of Culver City, West LA, and Mar Vista, Palms is a bustling neighborhood on the west side of Los Angeles.
Over the past decade, Palms has evolved from an unassuming, quiet neighborhood, to one of the most popular communities to live in on the west side. Locals usually head towards Venice Boulevard where there is a seemingly endless number of restaurants and dessert shops to choose from. From local health services, pet services, and groceries to laundromats, the post office, and many other establishments, Palms is designed so residents never really need to leave the neighborhood to complete daily errands.
However, that doesn't mean Palms is lacking when it comes to beach and recreation access. The neighborhood is a short 15-minute drive away from Venice Beach and a five-minute drive from Baldwin Hills Overlook.
Since Palms is home to several large entertainment studios and it's close to UCLA, many residents in the Palms neighborhood tend to be professionals, students, recent graduates, and families. Many people in the area choose to rent apartments, however, there are plenty of single-family homes and one- to three-bedroom condos available as well. Current home prices start in the low $400s, and the median sale price is in the mid-$900s.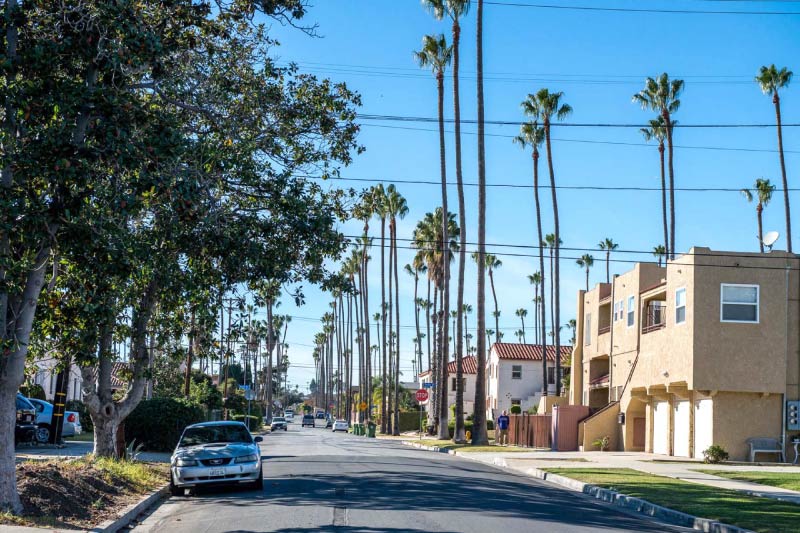 Located in the south Los Angeles region of the city, Hyde Park is a densely populated and diverse neighborhood. Neighborhoods near Inglewood, an LA County city that's bursting with development, are beginning to attract attention from homebuyers. People are scrambling to purchase homes near the city's upcoming NFL Stadium as well as the new Clippers Stadium, both of which are a short distance south of the residential Hyde Park neighborhood.
Head towards the intersection of Slauson Avenue and Crenshaw Boulevard where you'll find a number of celebrated restaurants, from Cajun and Mexican cuisine to classic diners and burger joints.
Homes in this neighborhood are still affordable, with current home prices starting in the mid-$300s. Though prices are clearly rising, and home styles range from single-family properties to condominiums, the median sale price is in the high $500s.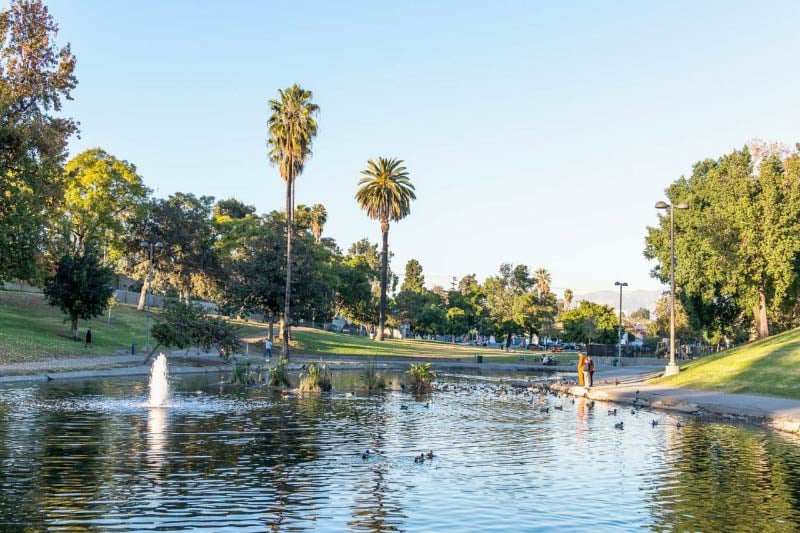 Head south of Downtown Los Angeles towards the city's east side, and you'll find the vibrant and spirited neighborhood of Boyle Heights. This historic community is currently transitioning from a quiet and modest residential area to one of the hippest places the east side has to offer.
Not only is the neighborhood now a growing foodie destination, it's also one of the best neighborhoods in the city for artists. With more trendy businesses moving to Boyle Heights, as well as its close proximity to booming DTLA, it's no wonder why this neighborhood landed on our list of LA's hottest neighborhoods.
Homes in this neighborhood are older single-family structures, but developers are now beginning to build residential developments as well. Home prices in Boyle Heights are still relatively affordable, with prices starting in the mid-$400s.