Dallas-Ft. Worth Real Estate
A Guide to Raising Kids in Dallas-Fort Worth
Raising kids in Dallas-Fort Worth gives you a lot of great options. With a high quality of life and abundant job opportunities, many families can afford to provide an excellent standard of living for their children.
But the age-old question comes down to a familiar one: Should you raise your kids in the suburbs or the city? Clearly, there are advantages and disadvantages to each, not the least of which is your own personal preference. But don't assume that the suburbs are the best answer by default. Both the city and the suburbs offer different things that can provide a great quality of life for your children based on what you value.
Read more: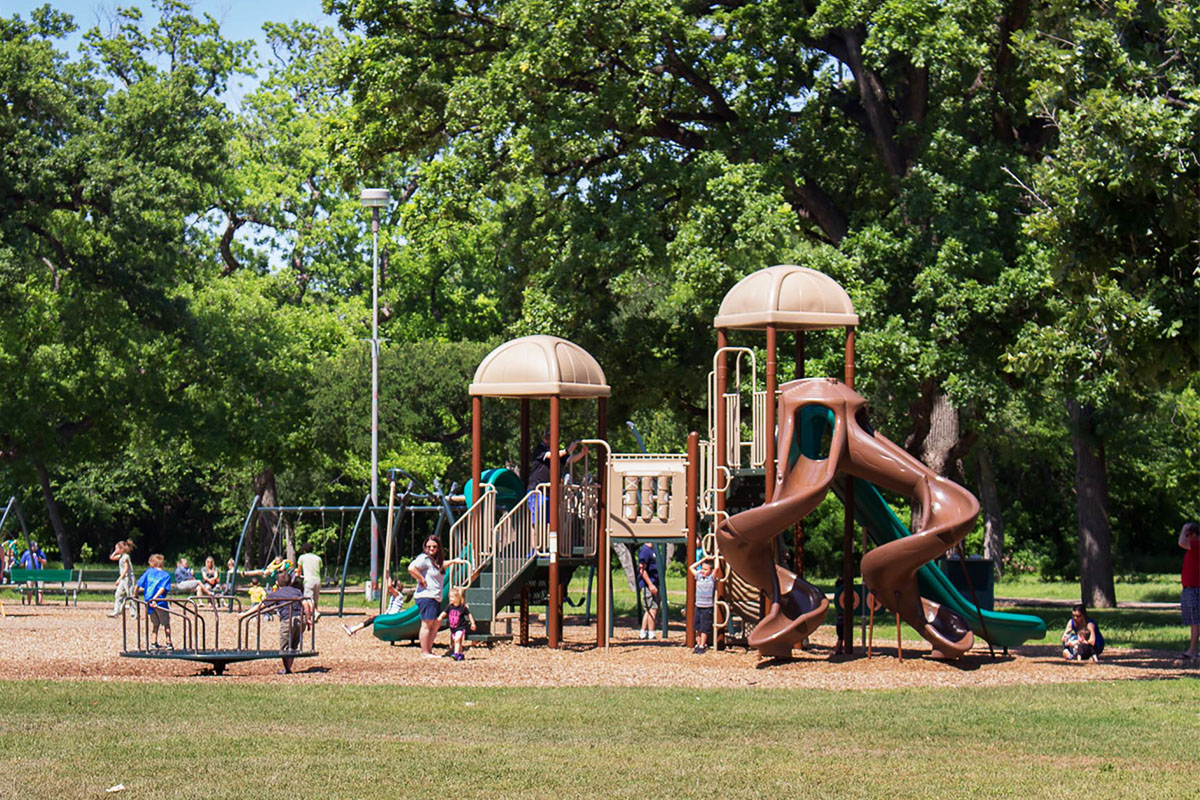 School Systems
School systems drive the real estate market in a big way in DFW. The exact same house can go for $50,000 more (or greater) just a couple of miles away if the two are in different school districts.
School districts make a big difference and are the subject of many friendly (and not-so-friendly) debates among local residents. The school district determines UIL rankings, the budget spent on both athletics and academics, and the number of extracurricular programs offered.
While districts like Frisco and Plano are large and popular, the two highly regarded school districts differ in some significant ways, despite being geographically close to each other. Frisco puts a limit on how large the high schools can be, a well-known difference that sets it apart from other DFW communities.
Both school districts receive an A rating from GreatSchools, but which one parents choose depends on many other factors like the above-mentioned athletic and academic programs. Other highly ranked large school districts include Allen and Mckinney in Collin County and Carroll Southlake and Keller in Tarrant County.
Still, schools alone aren't the single most important deciding factor on where to live for many families. Some still prefer city life. Certain school districts within Dallas County are still highly rated, such as University Park.
While many schools within the Dallas Independent School District don't rate as well, families who choose to live in the city take advantage of the many excellent magnet schools and private schools. Many such schools cater to the best and brightest in the Dallas area. Living in the suburbs isn't the only way that your kids can get a great education.
Read more:
Commute Factors
One of the biggest factors involved in choosing city vs. suburban life is commute time. If you work in Downtown Dallas and live in Frisco, for example, commute times of two hours during rush hour are not uncommon.
In general, commuting from within Tarrant County, such as from Downtown Fort Worth to Keller, you'll still face an hour-long commute. While considerably shorter, this can still feel pretty arduous compared to living in a closer neighborhood to the city center.
While the DART and TRE offer public transit within Dallas and Fort Worth, respectively, allowing you to get some work done on the train, each still has limited endpoints that don't reach to many further suburbs.
If your biggest goal is having more time to spend with your family, the commute factor is one that may make city living look more attractive. Living in the city also allows you to commute as a family on foot or using public transit to explore other city attractions.
Read more:
Family-Friendly Amenities
With so much to do throughout the DFW metroplex, you won't ever get bored, whether you live in the city or the suburbs. The suburbs offer opportunities like soccer games, water parks, and even playing at the park or pool in your subdivision. Many homeowners' associations go to great lengths to make subdivisions an appealing place to live, including sponsoring community events from 5K runs to activities for kids.
However, parents who choose city life are often intentionally opting for a different type of experience. Raising your kids in the city likely means that they'll be exposed to more diversity, whether on the playground at one of the many city parks or strolling around Uptown. Rather than eating in chain restaurants, which don't have as much of a presence in the city as the suburbs, they're more likely to seek out trendy new restaurants.
Living in the city, you're also more likely to take advantage of experiences like taking them to museums such as the Dallas Museum of Art or to the theater. Many people in the suburbs intend to do these things more often, but find that time and distance make it more likely that they'll stay closer to home on weekends.
Read more:
Real Estate
There's no question that you get more space for your money in the suburbs. You can have a much bigger house with plenty of storage room and a lush yard where the kids can play. Many people don't mind the upkeep that comes with a bigger house and yard and often find them a source of pride.
Living in the city often means that you'll be in a condo or penthouse, unless you choose neighborhoods with more single-family homes, such as Lower Greenville. Many such homes are smaller than you might find in the suburbs but come at an equal or higher price tag.
Some people prefer the greater population density of the city and prefer a more minimalist aesthetic. City life often means giving up a yard, which can be preferable for those who don't enjoy yard work. In reality, the two lifestyles in the suburbs and the city couldn't be more different.
Read more:
The Bottom Line
While reading this list, you may already know whether you prefer city life or suburban life. Each has its advantages and disadvantages for families. Although suburbs are often designed to cater to families with children, the city also offers an abundance of cultural opportunities for families that can't be found anywhere else.